The Best Samsung Deals of the Month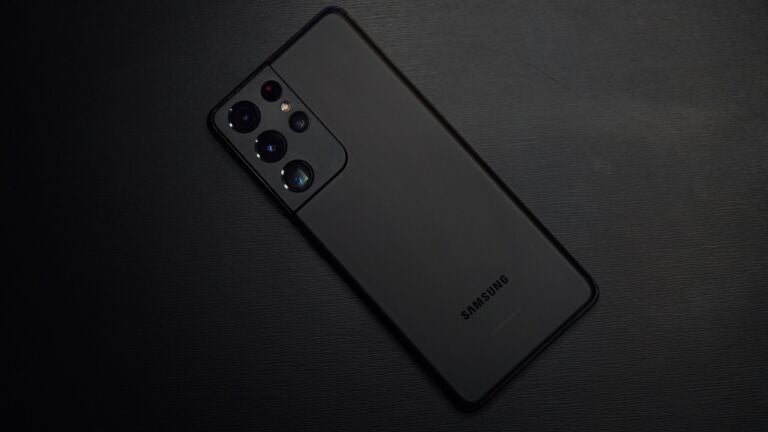 Looking for the best deals on some brand new electronics? Look no further than Samsung! With some of the latest and greatest technology on the market, you're guaranteed to find a top-of-the-line TV, smartphone, laptop–you name it! Of course, brand new tech products always come with a cost. However, no need to worry because here, you'll find the best Samsung deals available this month all right here!
The best Samsung deals in February 2022
Pre-order the Galaxy S22 Ultra to get up to $700 enhanced trade-in credit, plus $200 instant Samung credit
Pre-order Tab S8 to get up to $600 enhanced trade-in credit and a free keyboard cover
Save up to $1,200 on Samsing Neo QLED 4K TVs
Samsung deals on Galaxy smartphones
Time to upgrade your smartphone? The Samsung Galaxy is a great option, with all of its high-tech functions and compatibility, in addition to its durability and great price! You can always score great deals on Samsung products, especially when you pre-order a new device. Right now, you can pre-order the brand new Galaxy S22 Ultra. When you place your pre-order, you will be eligible to get $700 in enhanced trade-in credit, plus up to $200 in instant Samsung credit! That's just a gift that keeps on giving so you can save on your new smartphone, in addition to your future Samsung orders! This order expires on February 24, 2022.
Samsung deals on tablets
If you're on the hunt for a brand new tablet, keep an eye out on the Samsung T8. It has yet to have been released, but it is open for pre-orders! Pre-order your Samsung T8 to get up to $600 in enhanced trade-in credit to use on your next Samsung purchase. Plus, you'll even score a brand new keyboard cover, for free! You must act fast to take advantage of this offer, as it expires on February 24.
Deals on Samsung QLED 4K TVs
Did watching the big game last week make you realize it's time for a TV upgrade? Regardless, there's really never a bad time to buy a new TV; who doesn't love a brand new screen to view all their favorite games, shows, and movies? Samsung offers some of the best TV technology on the market, and right now, you can score huge savings on your TV purchase. With this offer, you can get up to $1,200 off a Samsung Neo QLED 4K TV! That's huge savings on one of the latest in TV technology. This deal will end on February 27, so don't miss your chance to save!
Hungry for more Samung offers?
You can always find endless deals on our coupon page for Samsung, as well as your other favorite tech brands! Check out our coupon page for all the best coupons and promo codes available.
This content was created by a Boston.com partner. The editorial department of Boston.com had no role in writing, production, or display. Boston.com may be compensated for publishing this content and/or receive a commission on purchases of products or services described within the post.