The Best Samsung Deals on Phones, Watches, and More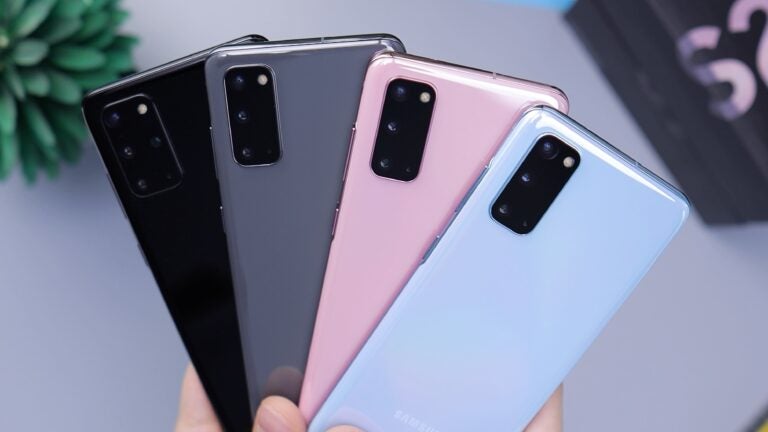 Ah, the sweet smell of brand new electronics– what's better than that? We all know and love the exhilarating feeling of unboxing a new gadget. Whether it's a smartphone, smartwatch, laptop, you name it, you can't help but feel like a kid on Christmas morning. If you've been hungry for a device upgrade, now is a better time than ever with the amazing deals Samsung currently has to offer! No matter what you're looking for, there is sure to be a perfect deal to snag that new phone or watch you've been waiting for, all for a great price! So get ready, because we're about to share the best Samsung deals happening right now!
Save big on Samsung Galaxy Watches
Get $80 off select Galaxy watches.
Smartwatches are all the rage in electronic fashion and a huge staple in many tech-lovers' wardrobes. Smartwatches have so much more to offer than simply telling the time; you can use them to make calls, send messages, make payments, track your workouts, and even track your sleep! The Samsung Galaxy watches have all of these features and more–they're basically tiny smartphones you can wear! Right now Samsung is offering $80 off select Galaxy watches so you can save big on your brand new device. This Samsung deal will help you snag your new favorite accessory for less!
Samsung deals on Galaxy S21 5G series devices
Get 10% off when you buy 2 or more Galaxy S21 5G series devices with eligible trade-in.
If you've been on the market for a new phone, look no further than Samsung's smartphone collection! This tech giant is known for high quality devices that greatly rival its competitors with their sleek designs, high resolution cameras, and lasting battery life. Have an old smartphone that you're looking to get rid of? This Samsung deal is the perfect opportunity to trade in your old device for a Galaxy S21 5G series smartphone! When you trade-in Samsung, Apple, Motorola, Google, or LG devices, you will receive up to $600 in Samsung credit, even if the screen is cracked! Use this credit to save on a new Samsung Galaxy smartphone!
Even bigger savings with Samsung free shipping
Get Samsung free shipping on all orders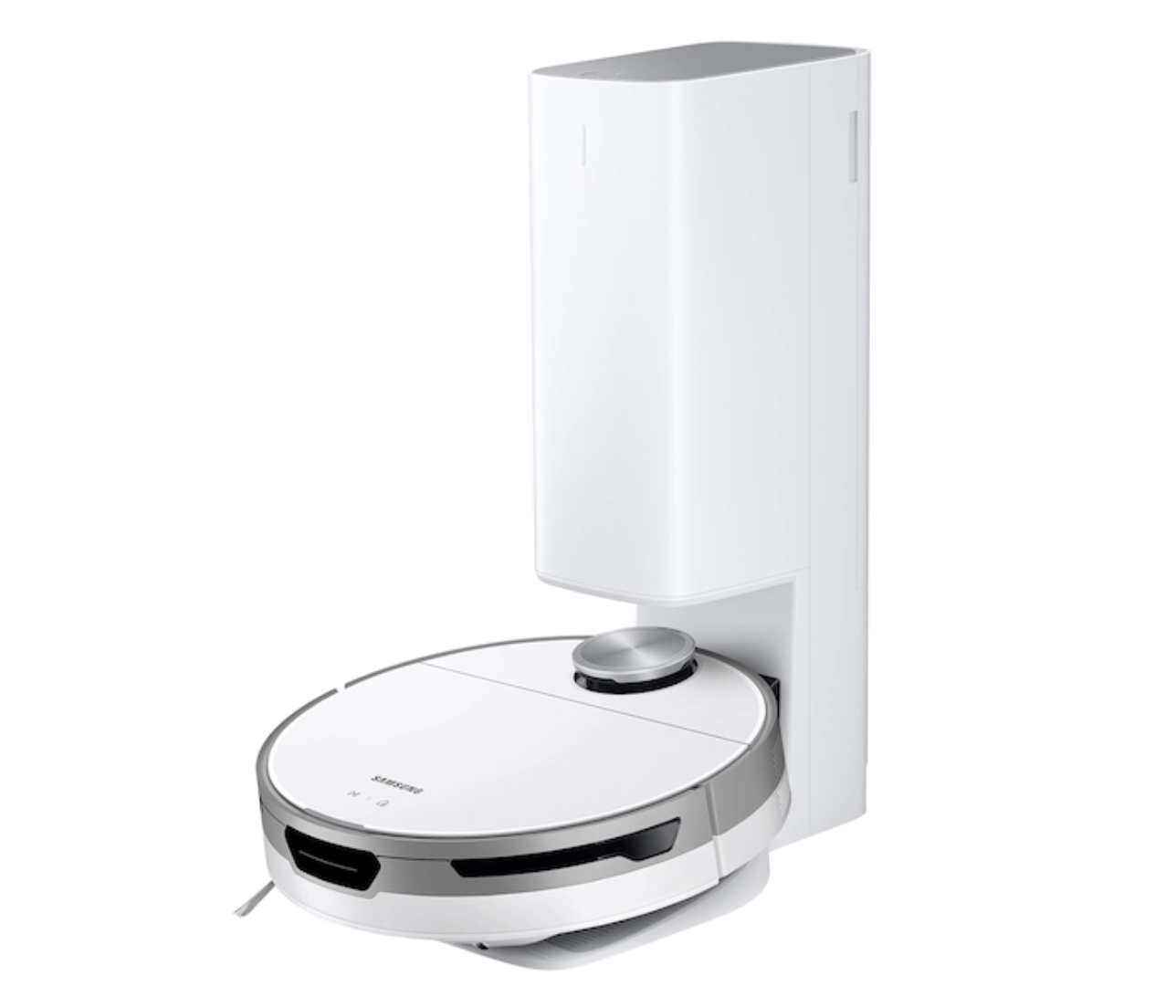 Looking to sweeten your purchase even more? Have we got just the Samsung deal for you! No matter what you're ordering from Samsung, from smartphones to computers to appliances, your order will qualify for free shipping! That's right, Samsung's two-day, contact-free, free shipping applies to all Samsung orders. Use this free shipping offer to save on a new device for your home, like this Jet Bot robot vacuum with a clean station! This is an excellent purchase for busy parents, pet owners, or simply those who hate cleaning that do not have time to vacuum frequently. The clean station acts as a dustbin for you to easily dispose of while the robot vacuum does all of the hard work! This Samsung vacuum uses state of the art technology to navigate through your home, clean on your schedule, and keep your space dust free! And with Samsung's free shipping deal, you'll have your new device in just two days, free of cost!
Discounts with Samsung's refer a friend program
Save 5% when you refer friends or family to Samsung
You know when you just love a product or a brand so much you tell everyone you know they need it too? Well, good news–Samsung is offering discounts for that! Brag away about your favorite Samsung device, because it pays…literally! The Samsung referral deal offers 5% off your next purchase when you refer someone you know. To send a referral, you need to sign up for the Samsung rewards program on the app or website after making a purchase, share your unique referral code, and when your friend or family member makes a purchase, you will receive your rewards! With this Samsung deal, you can save up to $100 on a single order and up to $1,000 a year. Use these rewards to score a Samsung Galaxy Smart Tag to help keep track of all your belongings. This is a great product for those that frequently lose car keys, wallets, or purses; with the signature ring tone and tracking technology, you'll be able to locate lost items in no time! Plus, you can score it for less with your referral rewards!
Samsung deals for students, teachers, parents, military members, and first responders
Students, teachers, parents, military members, and first responders save 30% at Samsung
The Samsung deals just keep coming, and look out, because this is a great one! If you fall into one of these categories, students, teachers, parents, military members, or first responders, did you know that your Samsung order will be eligible to get 30% off? That is a huge chunk of the price of a brand new electronic taken off, because you deserve it! Student budgets are always tight, and devices are an essential part of education; parents, teachers, military members, and first responders, you all deserve it for the hard work you do every day! Take advantage of this Samsung offer to save on something big, like the Galaxy Tab S7, the perfect tablet for students, gamers, and artists to do anything and everything. With the large screen, mass amounts of storage, and gaming compatibility, this Samsung tablet will help you study for your next big exam, keep you entertained in your down time, and much more! With the 30% discount, you're sure to snag a great new device for an unbeatable price!
Get even more out of the Samsung trade-in deal
Reserve New Galaxy Phone Get an Extra $100 trade-in credit and 12 months of Samsung Care+.
If you're waiting for the latest and greatest Samsung Galaxy to be released, there is an amazing way to save while you wait! Reserve your new Samsung phone, get rid of that old smartphone you've been lugging around and trade it in for the brand new Galaxy! With this deal, you'll receive an extra $100 in Samsung trade-in credit, in addition to 12 months of free Samsung Care+! A year of Samsung Care+ typically costs $155, so this is an absolute steal! You'll receive the highest online trade-in value for your old phone, and get a shiny new one in return. It doesn't get much better than that!
Still hungry for more Samsung savings? Visit our Samsung coupons page for more Samsung promo codes and deals to help you save on your next electronics!
This content was created by a Boston.com partner. The editorial department of Boston.com had no role in writing, production, or display. Boston.com may be compensated for publishing this content and/or receive a commission on purchases of products or services described within the post.