Bruins
Bruins made significant offer to Zach Parise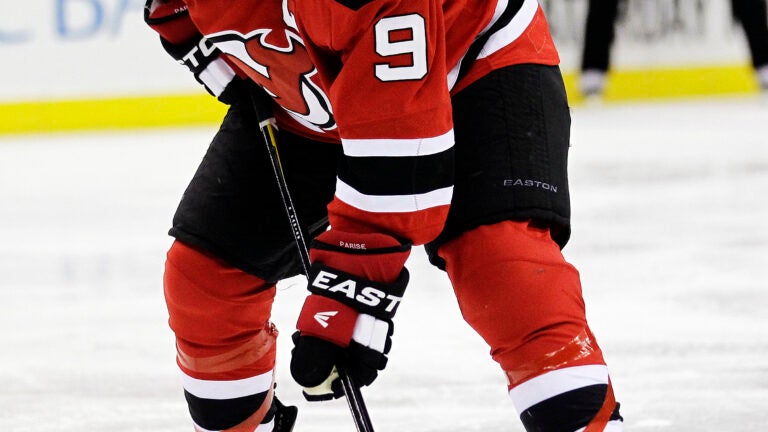 Zach Parise, one of the two most sought-after NHL free agents on the market, signed a 13-year, $98 million contract with the Wild Wednesday. Before that, however, Parise received a "significant offer'' from the Bruins, according to a source familiar with the negotiations.
Prior to the opening of free agency, general manager Peter Chiarelli expected he would remain on the sideline.
The Bruins have less than $3 million in cap space, which was recently set at $70.2 million for 2012-13, although it could decline when the league and players' union introduce the next collective bargaining agreement.
Had the Bruins signed Parise, the ex-Devils captain would have become the club's most dynamic left wing, joining Milan Lucic and Brad Marchand. This past season, Parise scored 31 goals and had 38 assists in 82 regular-season games while averaging 19:51 of ice time. During the playoffs, he added eight goals and seven assists in 24 games. Parise could have skated alongside Patrice Bergeron and Tyler Seguin with the Bruins, dropping Marchand to a third-line role.
By signing Parise, the Bruins would have exceeded the cap by the allowable 10 percent offseason cushion. They could have placed Marc Savard on long-term injured reserve, and also attempted to clear Tim Thomas's salary.
The Bruins were a long shot to sign the 27-year-old. Parise, who was born in Minneapolis, and said the Wild and Devils were the finalists. New Jersey drafted Parise 17th overall in 2003.
Parise and ex-Nashville defenseman Ryan Suter were the two prime targets in free agency. They signed identical contracts with Minnesota.
The Bruins will continue to sniff around for inexpensive reinforcements at forward and defense.