Bruins
Watch: Kings Come Within Inches of Sending Game 4 to Overtime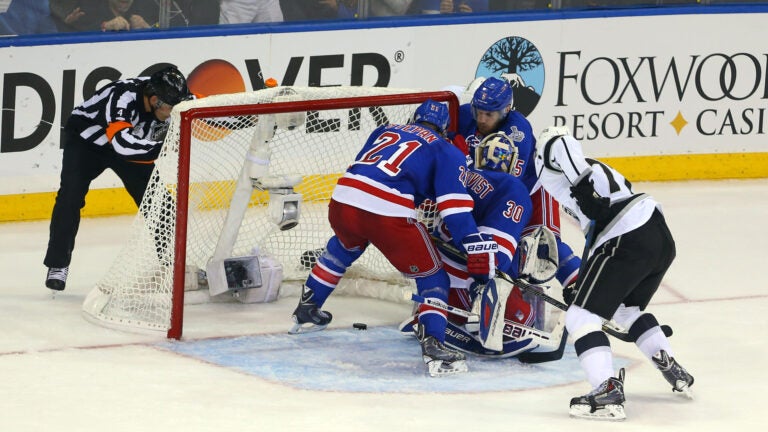 The Los Angeles Kings were literally inches away from sending Game 4 of the Stanley Cup Final to overtime.
With less than two minutes to play in Game 4, the Kings were desperately trying to get one more shot past Henrik Lundqvist and get a chance to clinch their second Stanley Cup title in three seasons.
As the teams battled for possession in the Rangers' zone, Tanner Pearson redirected a shot from Alec Martinez that squirted through Lundqvist and appeared destined for the back of the net.
But with all of the scrambling in the New York net late in the third, a considerable amount of snow had built up in the crease, and that slush was all that stopped the Kings from tying the game.
[fragment number=0]
Check out the video from NHL.com to see just how close the puck came from beating Lundqvist and ensuring that Game 4 – and perhaps the fate of the Stanley Cup itself – would be decided by the first goal in overtime.
[fragment number=1]