Bruins
Boston Bruins play 'La Marseillaise' before game in support of Paris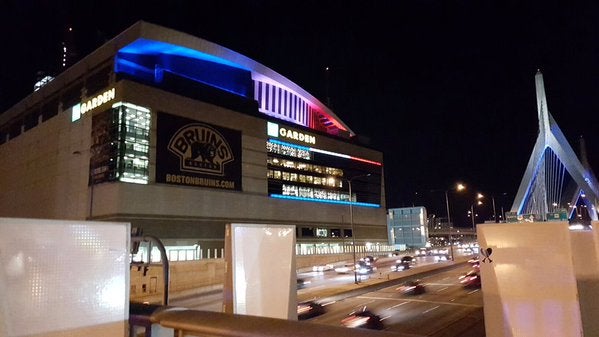 Before their home game Saturday night against the Detroit Red Wings, the Boston Bruins honored the victims of Friday's terrorist attacks in Paris.
[fragment number=0]
[fragment number=1][fragment number=2]
The tribute began with a moment of silence, as the teams lined up for the national anthem and the ice was lit up in the colors of the French flag. The Bruins' honorary kids captain — 12-year-old Sol Feder, according to NESN — held the blue, white, and red flag on the ice during the ceremony.
[fragment number=3]
The TD Garden then played France's national anthem, "La Marseillaise,'' ahead of the customary singing of "The Star-Spangled Banner.'' The outside of the arena was also lit up in honor of the victims.
[fragment number=4]
[fragment number=5]
Photos of the Paris terrorist attacks:
[bdc-gallery id="140068″]