Bruins
Tuukka Rask is paying tribute to the Patriots with his Winter Classic mask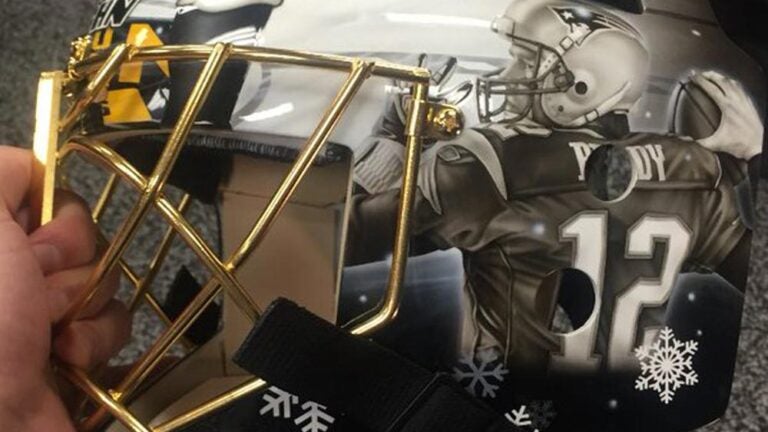 This is the souveneir every Boston sports fan wants.
Bruins goalie Tuukka Rask unveiled the mask he'll be wearing during Friday's Winter Classic at Gillette Stadium, and it's awesome. On one side is the image of Tom Brady. On the other, Rob Gronkowski and Julian Edelman.
[fragment number=0]
[fragment number=1]
The Winter Classic between the Bruins and Montreal Canadiens airs at 1 p.m. New Years Day, on NBC.
36 images that will remind you how tough the 'Big Bad Bruins' were
[bdc-gallery id="538076″]