Bruins
Bruins' Claude Julien honors Bill Belichick with hoodie at Winter Classic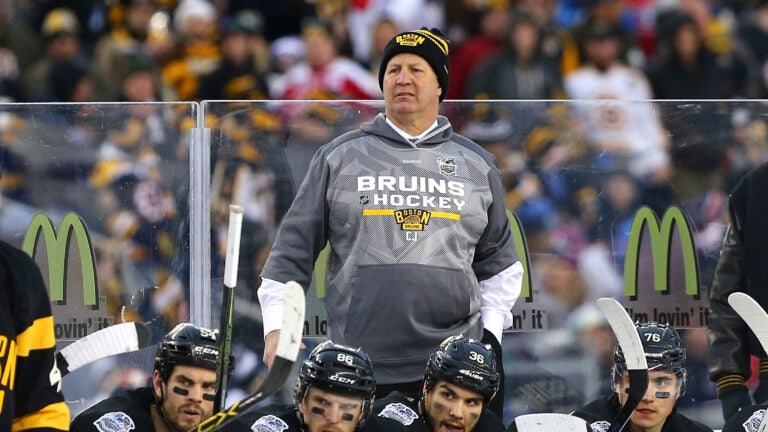 When in Foxborough, dress as the Patriots do.
Bruins coach Claude Julien rocked a Bill Belichick-inspired hoodie at Gillette Stadium during the Winter Classic on Friday. Before Julien's Bruins faced off against the rival Canadiens on New Year's Day, Belichick inspected the sweatshirt, complete with 3/4-length sleeves, and determined that it was "awesome.''
[fragment number=0]
[fragment number=1]
The sartorial salute may have gotten the approval of the Patriots' coach, but it did not seem to help Julien get a Belichick-type result in Foxborough. The Bruins were defeated by the Canadiens, 5-1.