Bruins
Dennis Wideman lights up linesman, faces possible suspension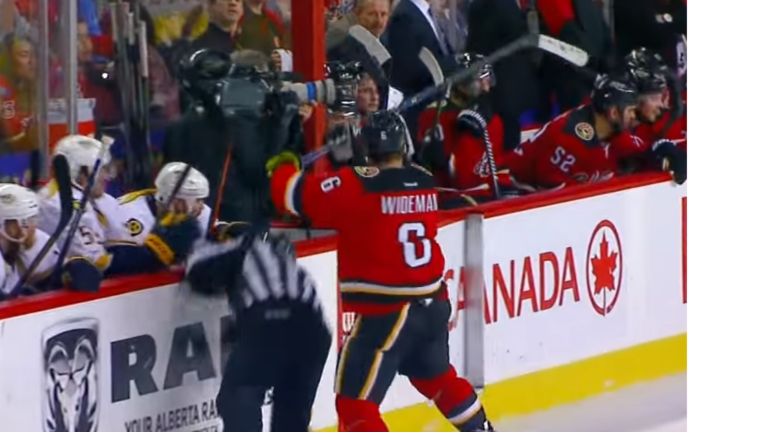 Two weeks ago, Oregon State's Jarmal Reid received a four-game suspension for tripping a referee during their matchup against Utah.
Wednesday's NHL action provided more player-on-referee physicality. During a game against Nashville, current Calgary Flames and former Bruins defenseman Dennis Wideman lined up and took out linesman Don Henderson from behind.
[fragment number=0]
The hit doesn't look pretty. The former Bruin attempts to decelerate at the last second, but follows through with the crosscheck as he comes into contact with Henderson.
Wideman, who was not penalized on the play, explained himself after the game.
"I was just trying to get off the ice. At the last second, I looked up and saw him…I couldn't avoid it. I didn't know where to go or how to get out of the way of him.''
Wideman has no suspension history. His hit on Henderson came moments after being hit high Nashville's Miikka Salomaki. Wideman appeared to be shaken up on the play.
The 32-year old defenseman maintains that his record speaks for itself.
"Throughout my career I think I've treated every official with the utmost respect…I'd never try to intentionally hit a linesman or ref.''
According to the league's rulebook, hitting an official can carry a suspension of no less than 20 games, which applies when there is clearly "intent to injure.'' Lesser offenses "without intent to injure'' carry a 10-game suspension and then go up from there.
[fragment number=1]