Bruins
Avalanche's Matt Duchene says Patrice Bergeron is the closest thing to a 'perfect hockey player'
'The guy doesn't make a mistake.'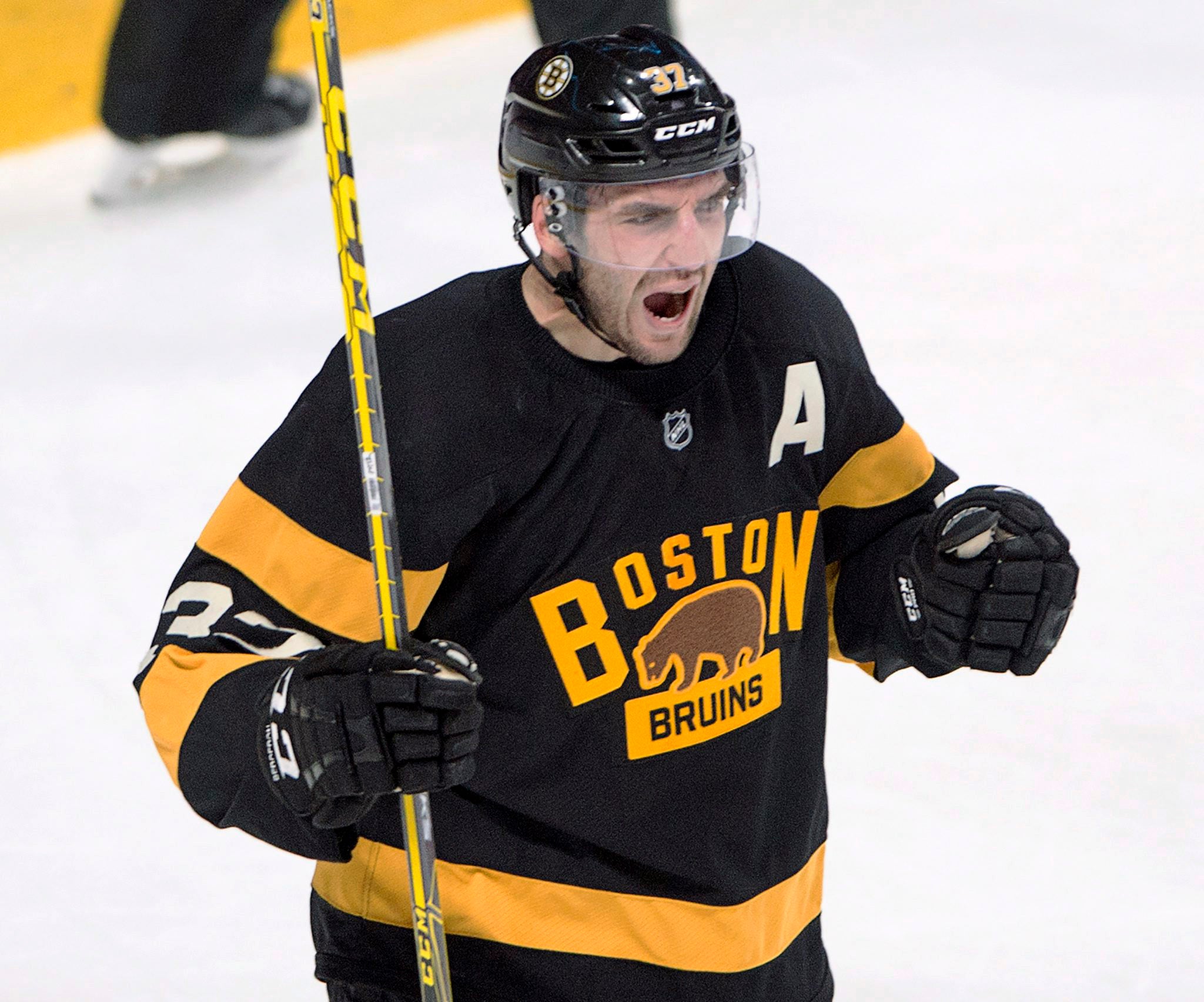 Patrice Bergeron makes quite the impression.
Fellow All-Stars and Team Canada teammates had nothing but good things to say about the Boston Bruins 12-year veteran.
"I think the one thing you notice with Bergy, just the guy doesn't make a mistake,'' Colorado Avalanche Matt Duchene told The Boston Globe. "I think he's as close to the perfect hockey player as you could ever find.''
In 49 games this season, Bergeron has 19 goals, 25 assists, and 173 shots. Already a standout on defense, the three-time Frank J. Selke Trophy winner has made a big impact on offense, as he is on pace to match his career-best 31 goals.
The center also has been outstanding on special teams, and leads the Bruins with nine power-play goals. He's a big reason the Bruins have the NHL's second best power play with a 25.9 conversion percentage.
"He's probably one of the most complete players in the league,'' Florida goalie Roberto Luongo said. "He's so smart. Not only is he good offensively, but he does so many little things that people don't see as far as D zone or faceoffs or just little intangibles, as far as being in the right place with the puck. All these things that people don't really notice.
"But when you're in the game and you play with a guy like that, you really appreciate it more.''
Luongo may appreciate having Bergeron on his team because he knows the damage the 30-year-old does when he's on the other team. In the Bruins' 4-0 win in Game 7 over the Canucks in the 2011 Stanley Cup Final, Bergeron put two goals past Luongo, which serves as further proof of what these All-Star players are saying: Bergeron is a consummate player.
Read more at the Globe.
36 images that will remind you how tough the 'Big Bad Bruins' were
[bdc-gallery id="538076″]