Bruins
Bruins' Brad Marchand continues hot streak with record-setting goal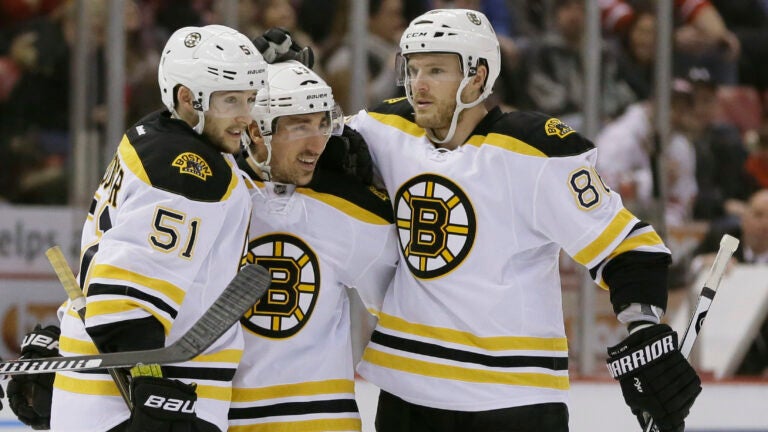 In a year full of ups and downs, Brad Marchand's recent run of goals has been a pleasant sight for Bruins fans. On Sunday, he made history in more ways than one.
Eight seconds was all it took for Marchand to continue his hot streak as he set the record for the fastest goal to start a game in Bruins history. His 28th goal of the season also matched a career high that he set in the 2011-12 season.
[fragment number=0]
Marchand's accomplishment was overshadowed by the Bruins' defensive woes in a wild 6-5 loss to the Red Wings at Joe Louis Arena on Sunday.
[fragment number=1]
With two years still left on his current contract, Marchand looks headed for a big payday whenever he signs his next one. Marchand's value — on and off the ice — is something that Bruins general manager Don Sweeney will have to consider as he attempts to figure out how to improve his team with the trade deadline looming.