Bruins
Bruins reportedly interested in trading Loui Eriksson for Blues' Dmitrij Jaskin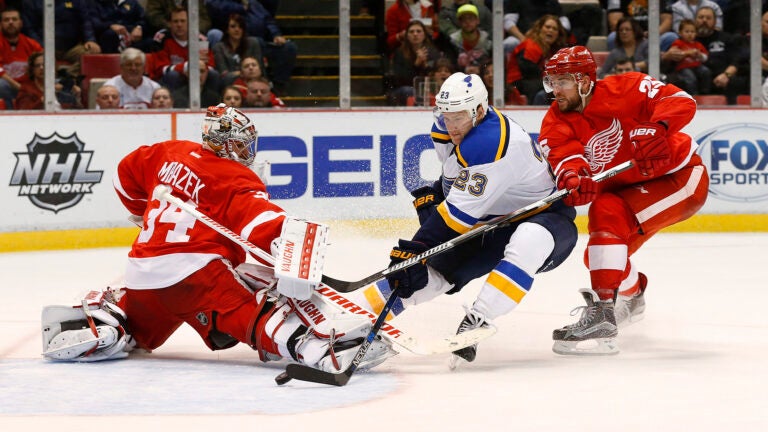 The Bruins have reportedly named a price for Loui Eriksson.
Boston is interested in trading Eriksson for St. Louis Blues winger Dmitrij Jaskin and a first-round draft pick, a source told CSNNE.com.
Eriksson is garnering interest from "a number of Western Conference teams,'' according to CSNNE.com. The Bruins have until the NHL trade deadline on Monday at 3 p.m. to negotiate a trade.
In 62 games this season, Eriksson has 48 points (23 goals, 25 assists). The 30-year-old forward will be a free agent after the 2015-16 season.
Jaskin, 22, is on a one-year deal with the Blues, and will enter free agency following this season. He has 10 points (three goals, seven assists) in 51 games with the Blues this year. He's an aggressive, physical winger, and has spent 24 minutes in the penalty box this season.
Boston Bruins top trade targets
[bdc-gallery id="656425″]