Bruins
Watch former teammates Shawn Thornton and Adam McQuaid fight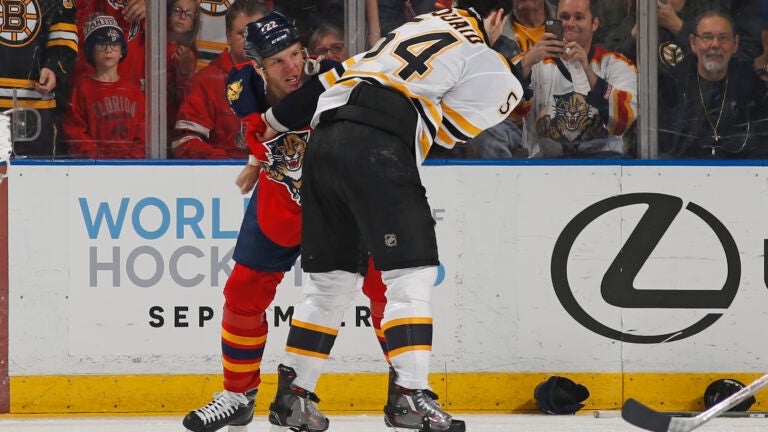 Adam McQuaid and Shawn Thornton, two former teammates, squared off in the Bruins' 5-4 overtime win over the Florida Panthers on Tuesday.
With Boston leading Florida, 4-1, in the second period, McQuaid checked Panthers center Quinton Howden, who was already on his knees, into the boards. The Bruins defenseman was called for interference. Thornton skated toward McQuaid, and then the two former teammates dropped gloves.
After exchanging blows, Thornton managed to rip off McQuaid's helmet and get in a few punches before the referees broke up the fight.
[fragment number=0]
Following the fight, Thornton received five minutes for fighting, two for instigating, and 10 for misconduct. McQuaid was called for fighting and interference.
Thornton spent seven years with the Bruins before joining the Panthers in 2014.
36 images that will remind you how tough the 'Big Bad Bruins' were
[bdc-gallery id="538076″]