Bruins
Bruins' Patrice Bergeron: 'Transgender people deserve the same right as everyone else'
He's participating in Mass. Attorney General Maura Healey's trans activism campaign along with Caitlyn Jenner and Abby Wambach.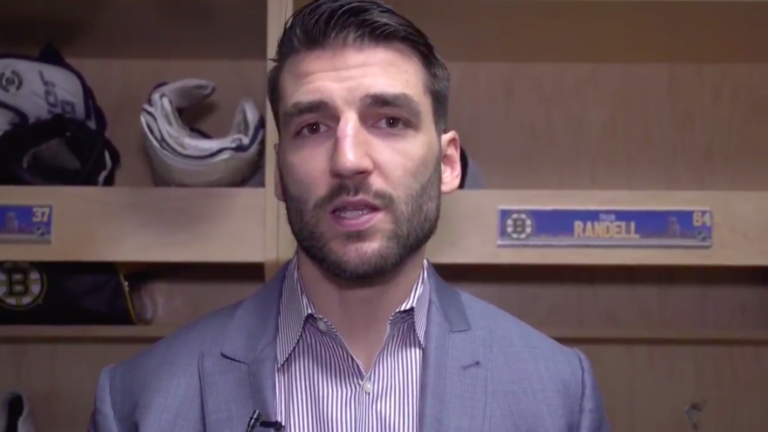 Boston Bruins center Patrice Bergeron spoke about transgender rights in a video posted to Twitter on Thursday.
[fragment number=0]
In the 30-second clip, Bergeron advocated for equality in Massachusetts, specifically mentioning transgender residents and fans.
"Transgender people deserve the same right as everyone else in our state,'' he said in the video. "And everyone is welcome at a Bruins game.''
The video is part of a social media campaign that Massachusetts Attorney General Maura Healey launched Thursday with her own video.
"Right now, pending in the legislature, there's a really important civil rights bill,'' Healey said in her video. "It's a bill that would protect transgender people against discrimination, against harassment, against bullying and violence in places of public accommodation.''
Healey is asking people to show their support by using the hashtag #EveryoneWelcome on Twitter and Facebook.
"We're using the hashtag #EveryoneWelcome because that's how we think it should be here in Massachusetts,'' Healey said in her video.
Healey testified in favor of transgender rights legislation in October 2015, according to a press release. This bill is pending before the Joint Committee on the Judiciary at this time.
Celtics co-owner Steve Pagliuca, FIFA Women's World Cup champion Abby Wambach, and trans activist and reality television star Caitlyn Jenner also submitted videos for #EveryoneWelcome. Senator Elizabeth Warren and Boston Mayor Marty Walsh are expected to participate in the campaign, as well, according toThe Boston Globe.