Bruins
Bruins apoplectic about Patrice Bergeron's no-goal vs. Panthers
'How can that not be a goal?'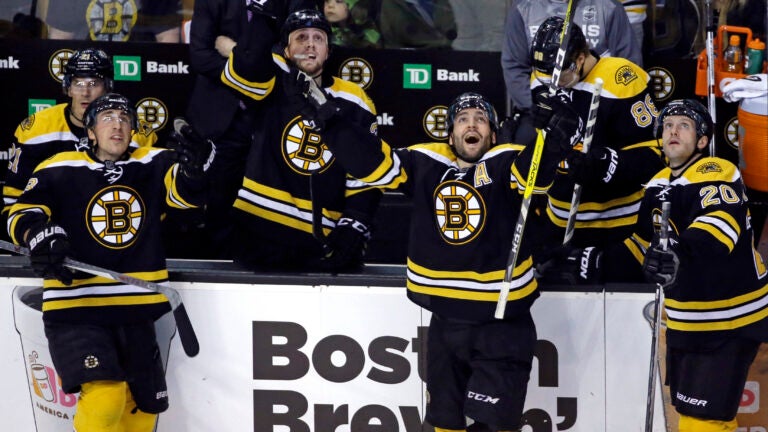 It sure looked like a goal.
From nearly every angle, Patrice Bergeron's shot against Florida in the third period of Thursday night's game at TD Garden appeared to cross the goal line behind Panthers goalie Roberto Luongo.
And yet it was not called a goal on the ice. And after official review, no goal, either.
The Bruins believed they had tied the score, 2-2. Instead, they lost the game, 4-1, their fifth straight defeat.
"I'm as baffled as you are right now," Bruins coach Claude Julien said, via the Boston Globe. "And I looked at it many times before coming out here. It looks like it's in. It looks very conclusive. That's two in two games now."
Said Brad Marchand, "From the angle we saw on the Jumbotron, it was pretty clear."
Looking back at the Big Bad Bruins
[bdc-gallery id="538076″]