Bruins
David Krejci says he'll undergo hip surgery
Krejci missed roughly a month due to an unrelated shoulder injury this season.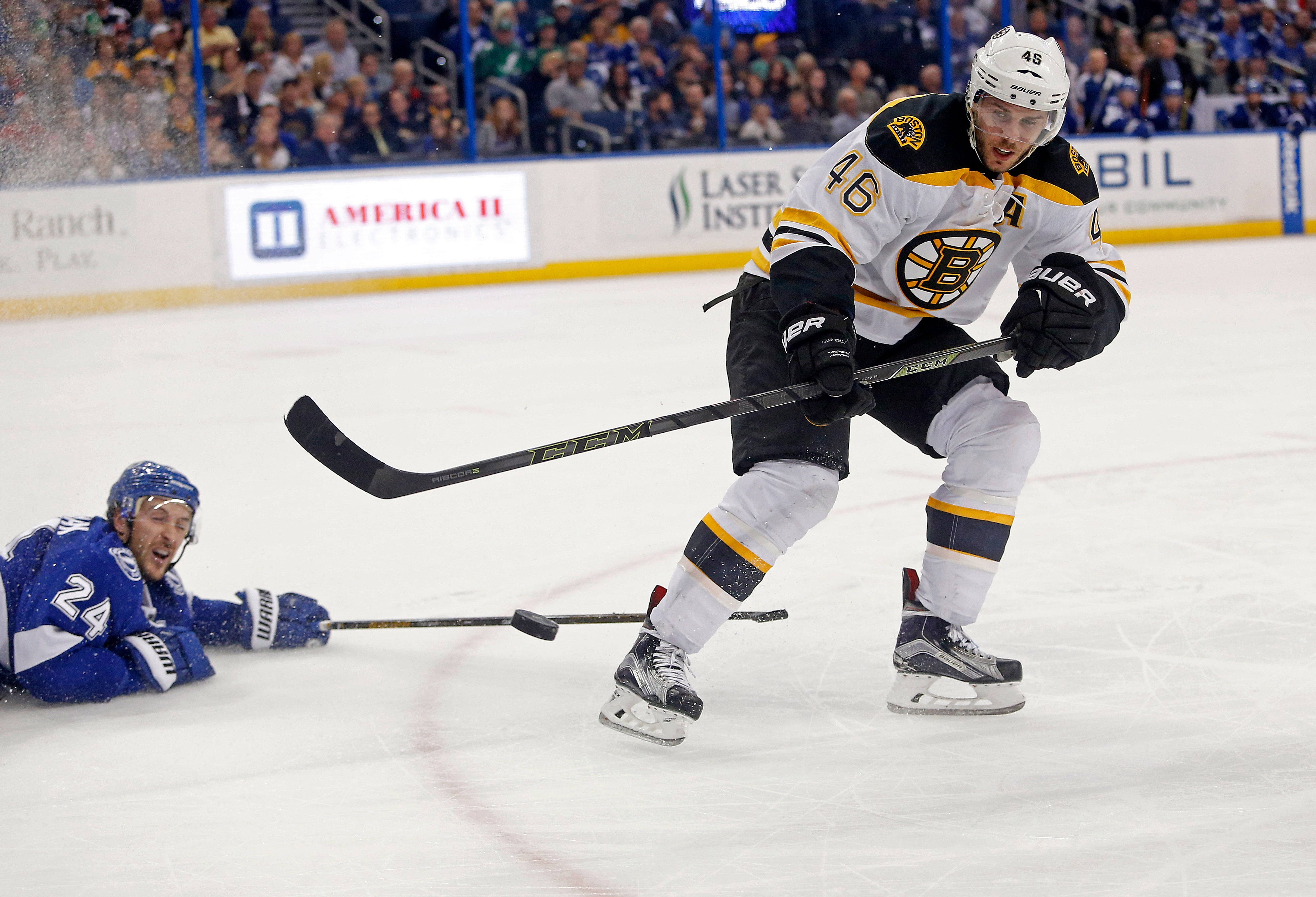 Over the last 20 games of the 2016 Bruins season, David Krejci didn't appear to show any signs of injury, posting 0.75 points per game (3 goals, 12 asssists) , right on pace with his career average of 0.757.
However, Krejci revealed Monday that he was suffering from a nagging hip injury through the last stretch of the season, via NESN.
"It's been bothering me for 20 or so games, but we have a good medical staff here, and they got me through games, so I felt like I was still in decent shape to play games and help the team, and there's been games where I've felt pretty good," said Krejci. "So I was able to finish the season (and would have been) ready to play playoff games."
Krejci missed about a month of play from late December to late January due to an unrelated shoulder injury, but stated that the time spent sitting out made his hip regress.
"I'm looking at it kind of two ways," Krejci said. "One is, yeah, it's been a nagging injury from last year and missing that half a season. And then this year, I felt maybe the best I ever felt my first 50 games, and then I missed some games because of my shoulder injury, and after I came back, it was never the same."
In the 2014-2015 season, Krejci played in only 47 games, with seven goals and 24 assists. The 29-year-old center said he will undergo surgery to help him get back to full strength.
"And the hip, the nagging injury kind of kept coming back, and it got to the point that we've been talking surgery for a while now," said Krejci. "So it was frustrating, but at the same time, I had this surgery about six years ago on my other leg and never felt better (than I did) after it. I'm looking forward to getting it done in the next week or two and be the player that I can be."
Krejci is set to have the surgery "in the coming days" in New York City, according to Joe Haggerty. 
He hopes to be back in time to represent his native Czech Republic in the 2016 World Cup (which starts on September 17th), as well as Bruins training camp (also September).
Big Bad Bruins gallery
[bdc-gallery id="538076″]