Bruins
Important offseason awaits for Loui Eriksson
Eriksson has 62 goals and 85 assists in 224 career regular season games as a Bruin.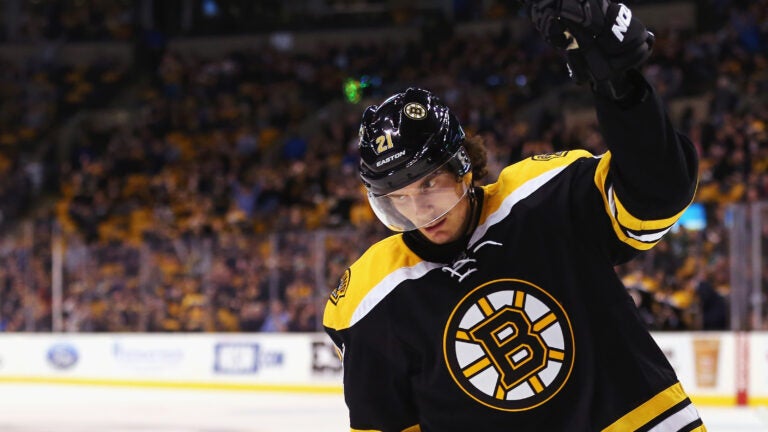 Throughout his third season in Boston, rumors of trades and contract negotiations followed Loui Eriksson. Regardless of the noise, Eriksson expected to be participating in playoff hockey.
Following a second straight disappointing ending, Eriksoon was left to answer questions Monday with the Bruins on the outside of the playoffs looking in.
"There were a lot of things going on, especially during the trade deadline," Eriksson said during the team's breakup day on Monday. "During that time I just tried to focus on my game, and I can't really take care of what happened during that time. Other than that, I think I had a pretty good season here, and it's just too bad that we didn't make the playoffs here. Everyone is disappointed, and so am I."
Following his second career 30-goal season, his first since 2008-09 in Dallas, Eriksson hits the open market as a top target. Many teams will be vying for the services of the 30-year-old Swede, who will unquestionably get top dollar.
Eriksson, who showed tremendous resilience during his time in Boston, thinks he has a lot to offer to interested parties.
"I think so," Eriksson said when asked about knowing what teams will get if they sign him this off-season.
"I've been in this league for a long time. I have a lot of good experience, and we'll see what's going to happen this summer. All I can do is try to work hard this summer, and I want to go [to a place] where I can win the whole playoffs and everything. I'm going to work hard this summer to stay in shape and get better."
Will that future be in Boston?
"You never know," said Eriksson. "Like I said before, I like to play here, and it's a great team to play for and it's a great city to live in, so we'll see what's going to happen."
Eriksson is a UFA for the first time in his career. Some only get one chance to cash in big on the open market. That, along with choosing his next team — if it's not the Bruins — is enticing for Eriksson, who turns 31 in July.
Aside from his agent, Eriksson will have extra consultants — his family.
"I never been in this situation before, and it's a little bit different for the whole family and hopefully we can find a place to play on a good team. We'll see if that's going to be here [or elsewhere] and that's something me and my family have to sit down and talk about."
Boston Bruins 2015 Draft Class
[bdc-gallery id="538645″]