Bruins
Bruins' David Krejci, Torey Krug out months after surgeries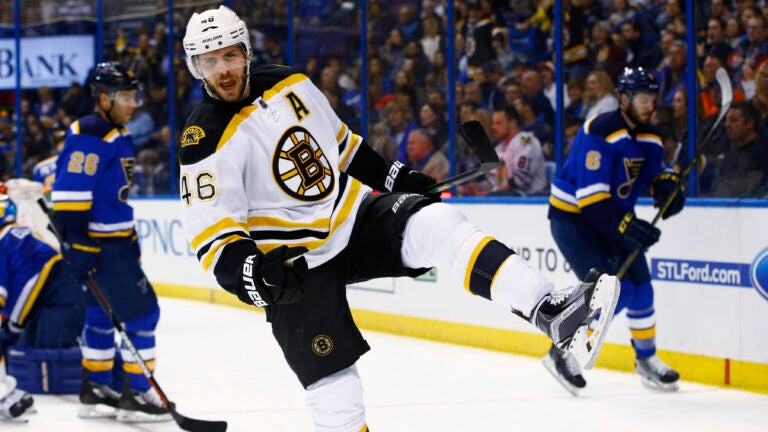 While those teams still in contention to lift the Stanley Cup in 2016 continue playing, the Boston Bruins are already trying to get healthy for next season. The team announced on Tuesday that three players — David Krejci, Torey Krug, and Matt Beleskey — had already undergone successful offseason surgery. Krejci and Krug are expected to need months of recovery time.
Krejci underwent hip surgery on April 25. His expected recovery time is five months. The 30-year-old forward missed 10 games during the 2015-2016 season due to an unrelated shoulder injury, and led the team in assists (46) and was second in overall points (63).
Krug had surgery on his right shoulder on April 21. His expected recovery time is six months. Playing in 81 games last season, the 25-year-old defenseman racked up 40 assists (second on the team) and four goals.
Beleskey underwent surgery on his left hand on April 14. His expected recovery time is six weeks. In his first season with the Bruins, the 27-year-old forward notched 15 goals, 22 assists, and 260 hits (eighth in the NHL).
The all-time greatest Bruins
[bdc-gallery id="317728″]