Bruins
Bruins contingent heading to China on first team visit there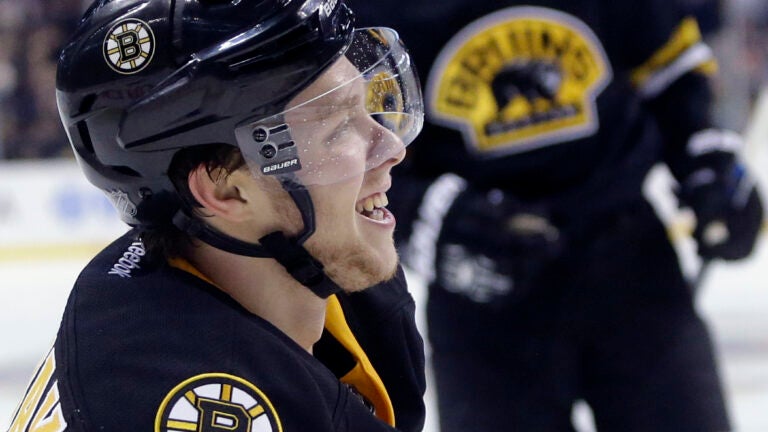 BOSTON (AP) — A Boston Bruins contingent is heading to China.
Players are making the team's first-ever official visit there and will tour Beijing and Shanghai. The trip starts Monday and runs through July 23.
Left winger Matt Beleskey and right winger David Pastrnak are joining ex-Bruins Andrew Raycroft, Bob Sweeney and members of the Boston Bruins Youth Hockey Development Team to host several youth hockey clinics in the two Chinese cities.
Bruins CEO Charlie Jacobs says the team is passionate about sharing its history and tradition with the rest of the world.
The trip is being organized in partnership with China-based O.R.G. Packaging.
As part of an exchange between the two countries, the Bruins hosted 22 Chinese youth hockey players from the Beijing Hockey Association this past February.