Bruins
Claude Julien's hiring might turn some Bruins fans into Canadiens sympathizers
Hard not to root for the former Bruins coach, even as he signs up with a rival.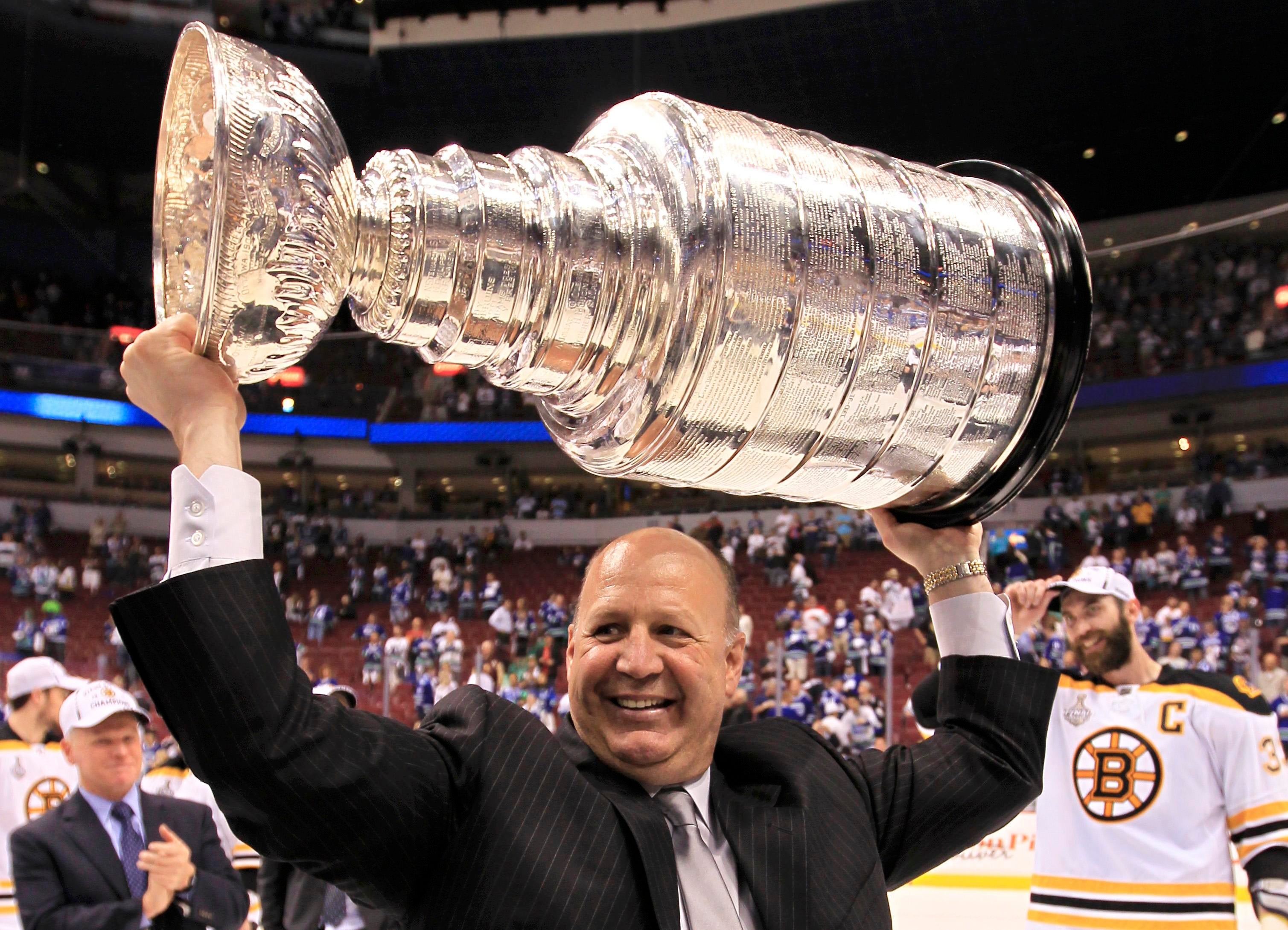 COMMENTARY
Got a little math game for you that Jeremy Jacobs might appreciate.
A pretzel and a beer during a Bruins game at the Garden costs, what, $12? Maybe $15?
OK, let's say $15. And the Bruins were due to pay Claude Julien $3 million next season despite firing him last Tuesday after 10 fundamentally successful seasons behind the bench.
So, estimating the beer/pretzel combo at $15, the Bruins would have to sell 200,000 of them to cover the cost of Julien's contract for next year, when he's no longer even the coach. That is a lot. Not even this franchise could drive me to drink 200,000 beers over the course of a season.
I know, it's a goofy exercise, one that of course is not that linear. We did not even take into consideration how many extra-large, home-cooked meatballs they would have to sell for the Pay Claude fund.
But you get the point, yes? You have to think like a money-hoarding concessionaire when you ponder the Bruins' motivations under the Jacobs ownership.
That in mind, it seems pretty obvious to me that it was not any warm-hearted benevolence the led Bruins management to permit Julien — who, again, was still under contract for next season — to take the coaching job with the rival Montreal Canadiens a week after they fired him. It was a golden chance to save $3 million.
Sure, I imagine a small reason the Bruins granted him permission to interview with a team they trail in the standings is their respect for the man. But make no mistake: This wasn't about kindness of their hearts, but the thickness of the Jacobs's wallets.
I'm glad they did it, though. It's a fascinating story. The winningest and arguably the best coach in Bruins history is now with their hated rival, just a week after he was fired here, and the Bruins actually signed off on it. It's delicious and annoying at once. I'm a Claude guy. Though Bruce Cassidy has done his best to prove otherwise in his first three games on the job, I believe a poorly constructed roster has been the Bruins' biggest problem all season, not the coach. I also believe time will confirm this.
This is the first time in my life I can recall enjoying the Canadiens' work. I kind of want to see them succeed, because I want to see Julien succeed, and I cannot recall ever having such stick-it-to-'em feelings for a genuine rival of a Boston sports team. I imagine there were a few Red Sox fans who swapped allegiances to the Yankees when George Steinbrenner cut Boston's heart out by signing Luis Tiant after the '78 season. But this is a weird feeling for sure.
I can't wholly explain it, but I want to see Julien do well for a franchise we've always hoped would fail spectacularly. I guess that comes from my respect for the man. And it's not like you can blame him for taking the job. The Bruins fired him.
I will say, though, I'm slightly surprised he took it. The appeal is obvious — the Canadiens are a first-place team (6 points up in the Atlantic Division on the third-place Bruins) and the league's most storied franchise. And there's no better place for Julien to exact vengeance on the Bruins organization if he feels like it's necessary.
But it seemed somewhat out of character to take a job from another coach — his new gig means Michel Therrien's unemployment. What the Canadiens did is not dissimilar to Theo Epstein's decision to fire Rick Renteria in October 2014 for no other reason than Joe Maddon had become available. That worked out OK for the Cubs.
I'm sure the Canadiens are viewing this as their best-case scenario — they're in first place, they have a little time to straighten out some flaws on the roster (including Carey Price's strange struggles), and they just upgraded at coach with someone who has had great success elsewhere and is already familiar with the market.
But it may work out for the Bruins, too, at least in a way that satisfies them. If they continue to play well under Cassidy, they could end up in the playoffs, and you know what that means. No, I don't mean a showdown with Julien's Canadiens, though that is certainly now on the sports wish-list around here.
It means they get out of paying Julien for another year and they get a playoff round to move a few games' worth of beer and pretzels. In the Bruins' world, that's what constitutes win-win nowadays.