Bruins
Brad Marchand tallies 200th career assist in Bruins' 5-1 win over the Islanders
Marchand also notched his team-high 16th goal of the year.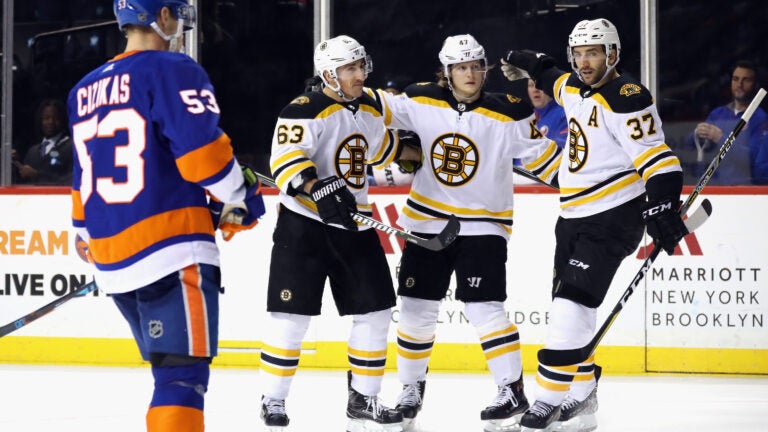 Brad Marchand has had an excellent National Hockey League career thus far. Playing on a line with Patrice Bergeron for most of it has been a big help.
In the Bruins' 5-1 victory Tuesday night against the New York Islanders, Marchand and Bergeron were at it again, resulting in a milestone for one member of the dynamic duo.
Snatching a puck in mid-air after Marchand's shot popped over the shoulder of Jaroslav Halak, Bergeron banked his 12th goal of the season off of the Islanders goalie to give the Bruins a 2-1 second-period lead.
Nice ?'s Patrice. #NHLBruins pic.twitter.com/C42SR44Txi

— Boston Bruins (@NHLBruins) January 3, 2018
Marchand's assist marked his 18th of the season and the 200th of his career. The veteran joined Bergeron in the goal scoring department – one of five different Bruins to light the lamp – with his team-leading 16th of the season at 9:04 of the third period to give Boston a 3-1 lead.
The victory in Brooklyn extends the Bruins' point streak to a season-long nine straight games. The Bruins are 7-0-2 in that span.