Bruins
Watch Brad Marchand's reaction to being booed during NHL All-Star Weekend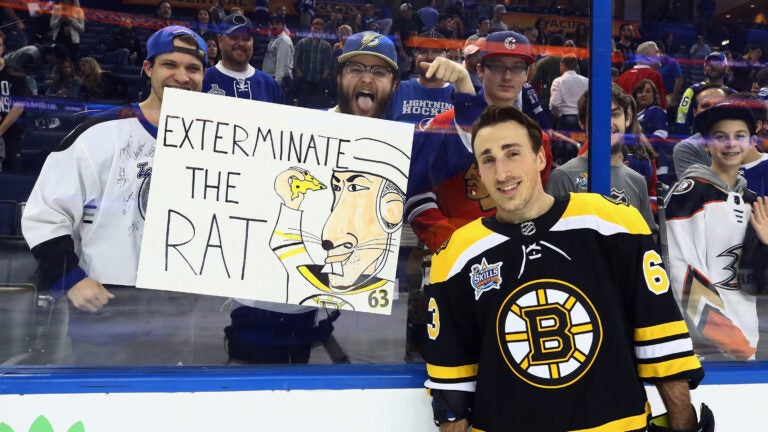 At the 2018 NHL All-Star Game in Tampa, Brad Marchand received a passionate reception from the fans. Of course, it was slightly different than the one he regularly experiences at the TD Garden.
During the introduction announcements, Marchand's name was announced as a participant in the All-Star Skills Competition. Fans at the Amalie Arena in Florida were less than welcoming. The boos were out in full force:
Boo birds out for Marchand in Tampa #NHLAllStar pic.twitter.com/85BnQPXTDm

— Marina Molnar (@mkmolnar) January 28, 2018
Marchand finished seventh in the accuracy shooting competition.
Update: Marchand reveled in the boos at the All-Star Game before scoring a goal and waiving to the crowd:
fan favorite Brad Marchand ?? pic.twitter.com/K2TVTC24GG

— NHL on NBC (@NHLonNBCSports) January 28, 2018
https://twitter.com/NHLonNBCSports/status/957745772799328256