Bruins
Bruins extend contract of team captain Zdeno Chara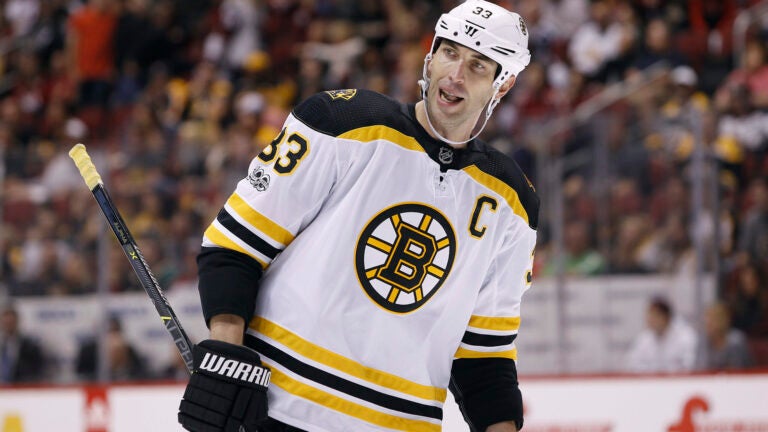 Less than 24 hours after being pushed around by the pesky Jets in Winnipeg, the Bruins on Wednesday morning announced they signed team captain/strongman Zdeno Chara to a one-year contract extension.
Chara, 41, will earn a base salary of $5 million in 2018-'19 and also can pocket another $1.75 million in performance-based bonuses, bringing his potential earnings to $6.75 million, which would make him the top money-earner on the Boston blue line.
Chara, injured and out of the lineup the last seven games, is expected to rejoin the club for Thursday's morning workout and could suit up for that night's encounter with the first-place Tampa Bay Lighting at TD Garden.
Chara, along with general manager Don Sweeney, will attend a 4:30 pm news conference Wednesday at TD Garden for the formal announcement of the signing.