Bruins
The Bruins are hiring: Can you dance while maintaining 'ruggedness'?
Here's what it takes to be Blades the Bruin.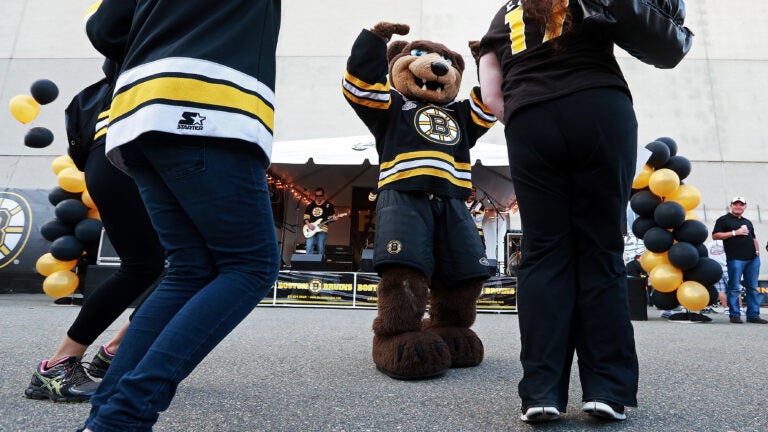 Can you dance and skate wearing a bear costume while maintaining "ruggedness"? If so, the Boston Bruins have a job for you.
The hockey team is hiring a part-time seasonal mascot performer to portray the character of Blades.
The job qualifications start off fairly straightforward: minimum of one year previous experience as a team mascot, a "strong hockey background," the ability to interact with and entertain a crowd, excellent communication skills.
(You also have to be in the height range of 5'5'' to 5'8'' in order to fit into the costume.)
But there is one requirement that gets very precise about the demeanor applicants must have — specifically when dancing:
Ability to dance but in a manner that retains the aforementioned ruggedness
Interested applicants can see the full requirements and job description here.