Bruins
Watch the Bruins' ceremony honoring Rene Rancourt in his final regular season game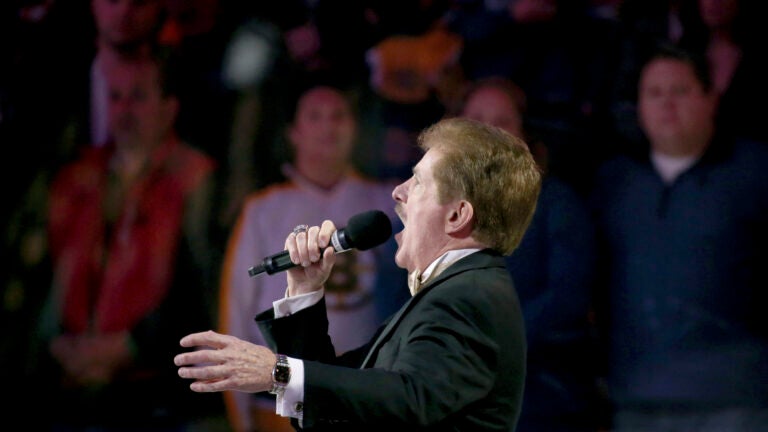 The Bruins presented Rene Rancourt with a microphone to match his pipes.
Rancourt is retiring after 42 years as the Bruins' anthem singer, and the team honored him with a ceremony before Sunday's game against the Florida Panthers. The team presented Rancourt with a golden microphone and a framed Bruins jersey autographed by the players.
"For the past 42 years, Rene Rancourt has been a hometown staple at Boston Bruins games welcoming fans with his operatic renditions of 'O Canada' and 'The Star-Spangled Banner' and, of course, his signature fist pumps," the public address announcer said.
The TD Garden fans gave Rancourt a standing ovation before he sang the anthem from beside the Bruins bench, where he first sang in 1976 at the old Boston Garden. After a few fist pumps, Rancourt dropped the ceremonial puck between Zdeno Chara and the Panthers' Derek MacKenzie.
https://twitter.com/NHLBruins/status/983336229562281985