Bruins
Did Brad Marchand lick Leo Komarov?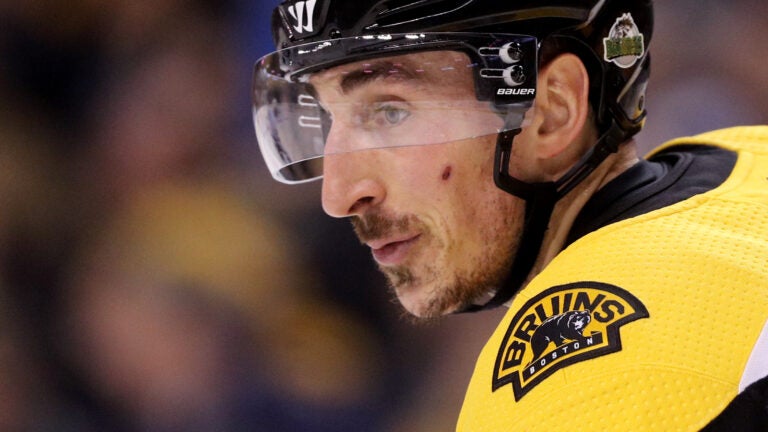 Brad Marchand is never afraid to get under an opponent's skin. And in Game 1 of the Bruins' Stanley Cup Playoffs series against the Maple Leafs, Marchand attempted just that.
The 29-year-old utilized what can best be described as an unorthodox method of trying to take Maple Leafs forward Leo Komarov out of his game. In the midst of some standard pushing and shoving, Marchand drew close to Komarov and even appeared to lick him.
A GIF from NBC Sports Twitter noted it:
How many licks does it take to get to the center of a Maple Leaf? #StanleyCup pic.twitter.com/UFO1UFVO7Y

— NHL on NBC (@NHLonNBCSports) April 13, 2018
Komarov did his best to not be distracted by Marchand. Of course by that point in the game, Marchand was already on the board with Boston's first postseason goal in 2018, which gave the Bruins an early 1-0 lead. He also contributed an assist in the second period to David Pastrnak's goal.
The two players have a bit of a history. During a game in November, Marchand appeared to attempt to plant a kiss on Komarov's cheek. Asked about it afterward, Komarov said, "I kind of liked it."
Here's what Marchand had to say about it after the game:
https://twitter.com/m_b_dunphy/status/984614504649711616