Bruins
Morning sports update: Marc Savard responds to Nazem Kadri's hit on Tommy Wingels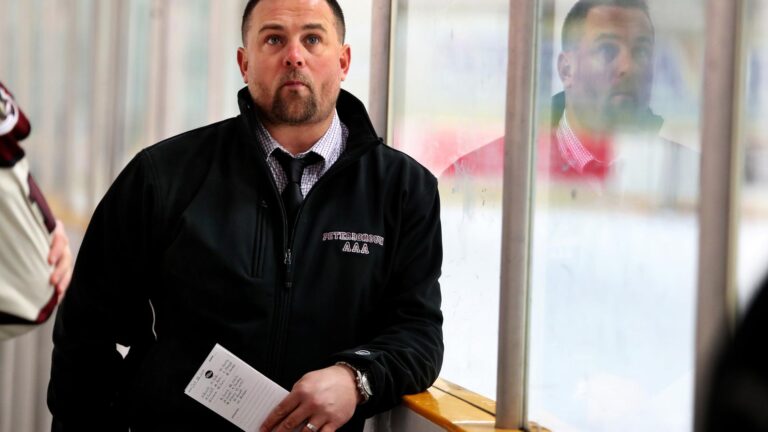 The Bruins were dominant in the series opener against the Maple Leafs, scoring three power-play goals en route to a 5-1 win at the TD Garden. Rick Porcello carried a no-hitter into the seventh inning as the Red Sox beat the Yankees 6-3.
Marc Savard responds to Nazem Kadri's hit on Tommy Wingels
Marc Savard believes there is additional discipline on the way for Nazem Kadri after the Maple Leafs forward smashed Tommy Wingels's head into the boards on a late hit midway through the third period. The former Bruin recently responded to a Toronto Sun writer who criticized him for avoiding the media after two life-altering concussions ended his NHL career, and Savard took to Twitter again Thursday night to address Nadri's hit. He predicted a two-game suspension for the hip check.
"2 games for fun," Savard wrote, responding to a tweet from fellow retired NHL player Patrick O'Sullivan.
2 games for fun

— Marc Savard (@MSavvy91) April 13, 2018
Another Twitter user asked Savard about his head and the former center said it was "good." He gave the same positive update on Thursday in an appearance on WEEI's "Dale and Keefe."
"Oh, I'm the best I've ever been in a long time," Savard said, per NESN. "So that's kind of why you're seeing me back out and about. Just kind of took some time away from everything and just kind of healed. I've got a great family around me, my wife and my kids, my agents and everybody and my buddies. Just kind of really took it day by day and when I felt comfortable again kind of made my way back out into the public eye, so I'm feeling really good right now. The best I've been in a long, long time."
Amid Yankees-Red Sox chaos, a moment of base-running chivalry: Even in the midst of brawls and heated words between the AL East rivals, Jackie Bradley Jr. proved that chivalry isn't dead. The Red Sox center fielder sprinted for second base on a ground ball in the sixth inning of Wednesday's game, but unlike Tyler Austin, he slid early and directly into the bag, saving Didi Gregorius from a painful blow to a sensitive area he'd left exposed. (Boston.com)
What Nazem Kadri had to say about his ejection after hit on Tommy Wingels: Thursday's late hit on Wingels wasn't the first time Kadri has been penalized for head-hunting. After the game, the Maple Leafs forward said the play happened quickly and acknowledged that "it's in the hands of the NHL at this point." (Boston.com)
4 takeaways from the Bruins' Game 1 victory over the Maple Leafs: The Bruins took Game 1 with a powerful showing from their first line and power play unit, as well as a composed Brad Marchand. Boston and Toronto renew acquaintances Saturday night at 8 p.m. (Boston.com)
Daily highlight:
https://twitter.com/NHLBruins/status/984622199683387392