Bruins
Joe Kelly gets a standing ovation during Game 2 of the Bruins-Maple Leafs series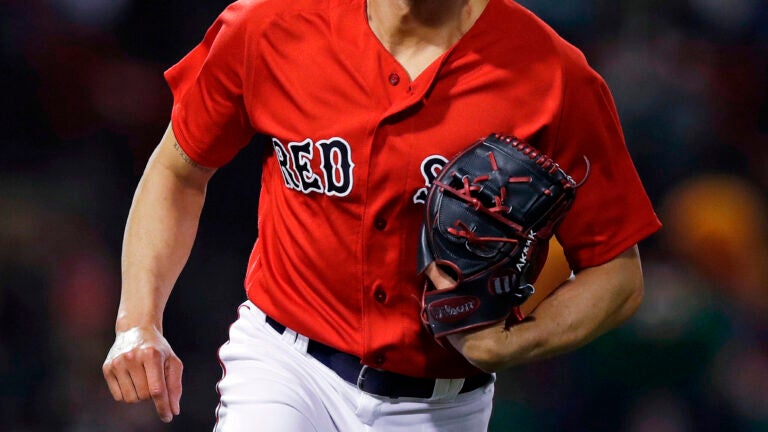 First, Fenway Park. Now, the TD Garden.
A roaring applause is seemingly following Joe Kelly wherever he goes, ever since the 29-year-old sparked a bench-clearing brawl between the Red Sox and Yankees Wednesday night. Kelly beaned New York's first baseman Tyler Austin in the seventh inning, prompting the two teams to charge the field and throw punches.
With the Bruins up 3-0 in the first period Saturday night, the video board at the Garden replayed a clip of the rivals going at it before panning to the reliever that started it all. Kelly — who attended the game with teammates Matt Barnes, Heath Hembree, and Carson Smith — immediately stood up and waved his rally towel to the tune of wild cheers and "Yankees suck!" chants.
KELLY 5 FOR FIGHTING: @redsox flame-thrower and huge @NHLBruins fan @JosephKellyJr riles up crowd in intermission following Yankee fight with Tyler Austin. Perfect. Just perfect. pic.twitter.com/3rvgTBYJtv

— Mike Petraglia (@Trags) April 15, 2018
Lets Go Bruins! Going to my first playoff hockey game! Lets get rowdy! @NHLBruins

— Joe Kelly Jr. (@JosephKellyJr) April 14, 2018
Kelly also received a standing ovation against the Orioles at Fenway Park Friday night. He called the moment "freaking badass" after the game.
"It's one of those moments I will remember forever," he told WEEI's Rob Bradford.
It's too bad the Red Sox-Orioles game coincides with the opener of the Celtics-Bucks series Sunday afternoon.