Bruins
Bruins say Patrice Bergeron's status for Game 5 a game-day decision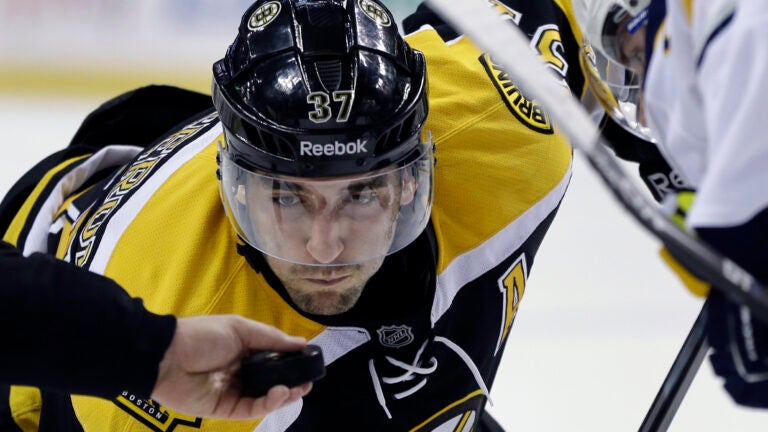 BOSTON (AP) — Boston Bruins coach Bruce Cassidy says he will decide on Saturday whether forward Patrice Bergeron plays in Game 5 of the playoff against Toronto that night.
Bergeron missed Game 4 on Thursday with an undisclosed injury. He was back on the ice Friday at the team's practice facility, though the rest of the team did not skate.
Cassidy says he wants to see if Bergeron can participate in the morning skate before making his decision.
Bergeron is a finalist for the Selke Award, which goes to the NHL's best defensive forward. He had five assists through the first three games of the first-round series. The Bruins lead the Maple Leafs 3-1.