Bruins
Here's the list of pending Bruins free agents
Rick and Riley Nash headline a list of decisions in the offseason.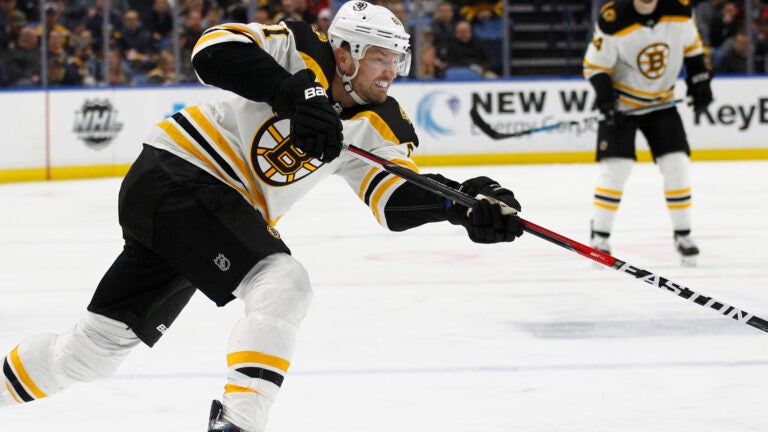 The Bruins' season was ended by the Lightning on Sunday in a 3-1 defeat. With playoff elimination comes inevitable offseason questions.
Among the most pressing issues Boston general manager Don Sweeney will have to address is the list of pending Bruins free agents. While much of the team's core group of players is still under contract, a few offseason decisions will have to be made.
Here's the list of unrestricted free agents:
Kenny Agostino, left wing, 26 years old
Tommy Cross, defenseman, 28 years old
Austin Czarnik, center, 25 years old
Brian Gionta, right wing, 39 years old
Nick Holden, defenseman, 30 years old
Anton Khudobin, goaltender, 32 years old
Rick Nash, left wing, 33 years old
Riley Nash, center, 28 years old
Paul Postma, defenseman, 29 years old
Tim Schaller, left wing, 27 years old
Tommy Wingels, center, 30 years old
And here's the list of restricted free agents:
Matt Grzelcyk, defenseman, 24 years old
Sean Kuraly, center, 25 years old