Bruins
Are you the next Rene Rancourt? The Bruins are holding auditions
The deadline to apply is Aug. 1 at 5 p.m.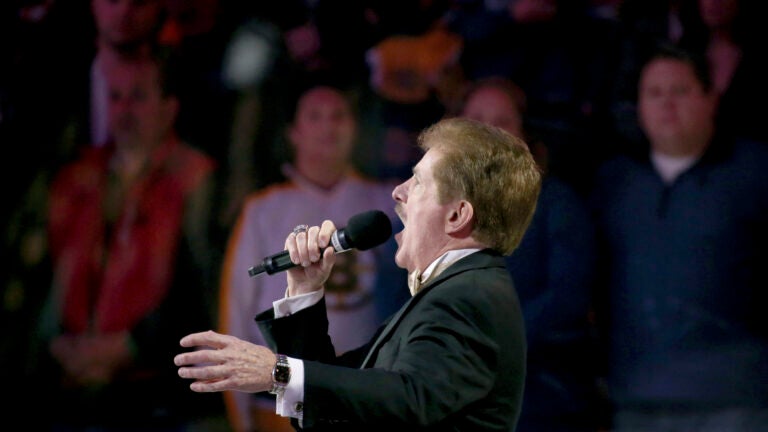 The Bruins are in search of new additions for the 2018-19 season.
This time, the Bruins aren't seeking help in the form of savvy stickhandlers or blue line bruisers, they're looking for a group of talented singers to perform the American and Canadian national anthems before home games, the team announced on Wednesday. The performers will replace Rene Rancourt, who retired as anthem singer at the end of last regular season.
Candidates must visit BostonBruins.com/anthem and submit a video or link from a previous anthem performance. The deadline to apply is Aug. 1 at 5 p.m.
The candidates with the best submissions will be invited to audition live at TD Garden on Aug. 8 at 5:30 p.m. Performers will be given 90 seconds to sing the anthem, and will be judged on vocal quality, stage presence, and level of comfort. After the live performances, select performers will be placed into a pool of candidates to sing anthems throughout the 2018-19 season.
Rancourt, 78, sang the anthems before Bruins home games for more than 40 years. The Lewiston, Maine, native decided to hang up his microphone and signature bow tie, performing for the final time in the Bruins' 2017-18 regular-season finale.