Bruins
Bruce Cassidy on the 'Yankees suck' chant: 'I'm all for it'
"I agree with that chant by the way."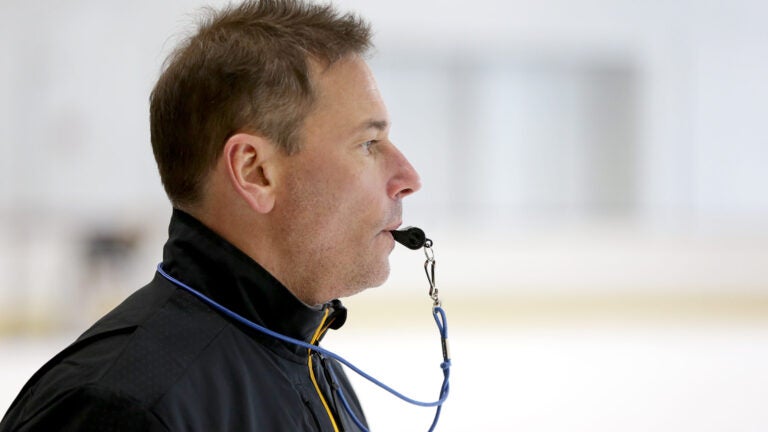 Bruce Cassidy had no problem with the TD Garden crowd shifting gears for a moment during the Bruins home opener. The Boston fans took a break from supporting the black-and-gold for a thunderous "Yankees suck" chant ahead of Game 3 of the American League Division Series.
"I agree with that chant by the way. I'm all for it," the Bruins head coach said after his team's 6-3 win over the Ottawa Senators.
And now we have "Yankees Suck" chants at the #NHLBruins game. pic.twitter.com/tooQzDMTq9

— Conor Ryan (@ConorRyan_93) October 8, 2018
The Red Sox split the first two games against the Yankees. The series now moves to New York, where they will face off again at 7:40 p.m. Cassidy noted Monday night will be a big game in the best-of-five series.
"I'm excited for the Red Sox," he said. "I'm excited to see the Celtics play. I was at a game in the Finals last season against Cleveland. They're a fun group. Obviously all four teams have aspirations of winning."
? #NHLBruins head coach Bruce Cassidy on the #Yankees s*ck chant that broke out at @tdgarden today: "I agree with that chant by the way I'm all for it" #RedSox #ALDS #WBZ pic.twitter.com/VkPfWnfPsx

— Joe Giza (@JoeGiza) October 8, 2018
Cassidy, who led the Bruins to a second-round finish last season, appreciates coaching in a storied sports town. He contrasted Boston's success with a city that hasn't been quite so lucky.
"It'd suck to be like Cleveland," he said. "Although, they're turning the corner I shouldn't say that. They got a quarterback now. But I think we're spoiled here."