Bruins
3 takeaways from the Bruins' 6-3 loss to the Avalanche
The Bruins' D took another big hit with Zdeno Chara's injury.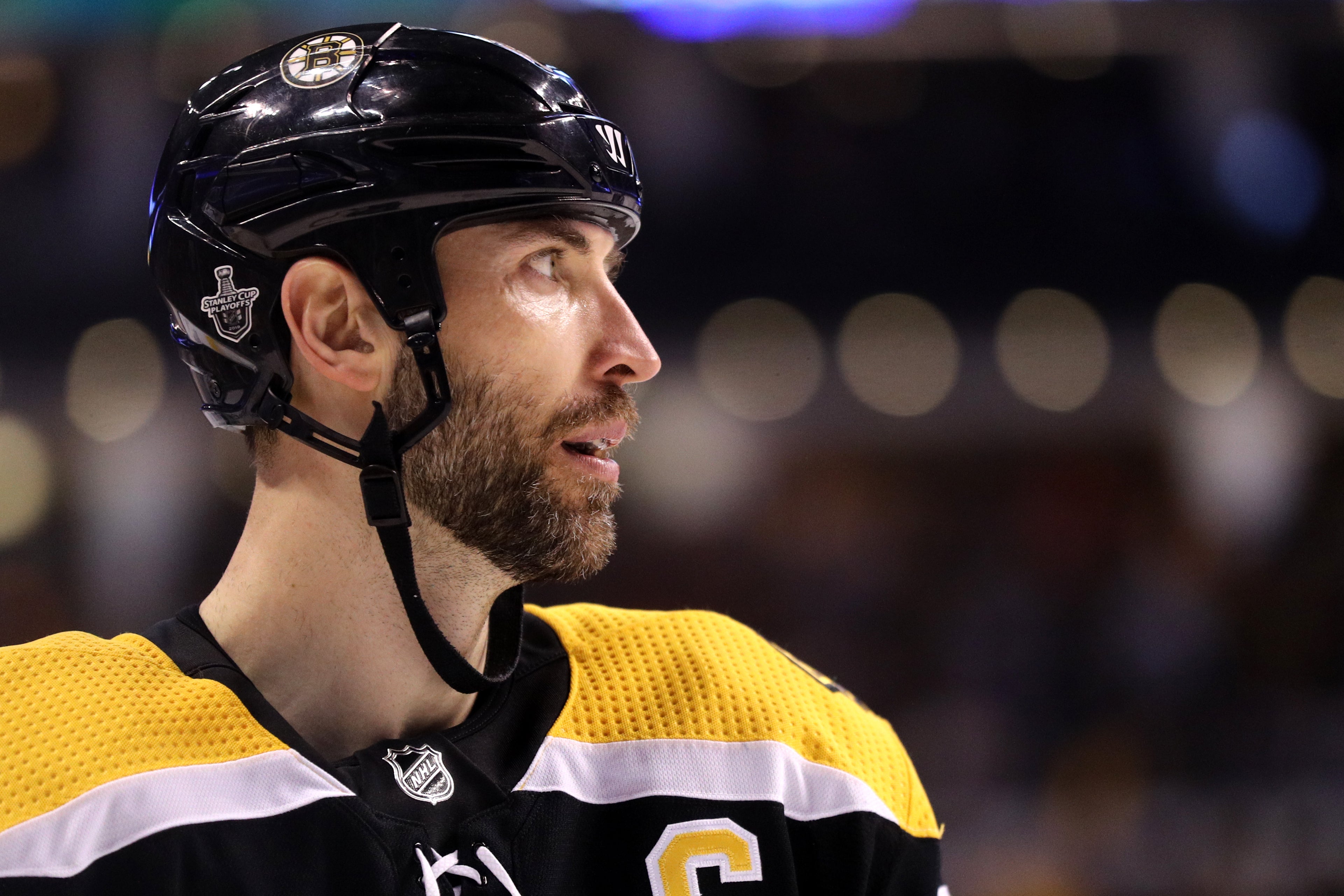 COMMENTARY
The 6-3 loss to the Colorado Avalanche hurt, but the Boston Bruins had a bigger setback Wednesday night — both figuratively and literally.
Here is what we learned as the Black and Gold saw a two-goal lead evaporate into a three-goal loss in the Mile High City.
Bruins blue-line takes another BIG hit
Could be a knee injury for Zdeno Chara, this doesn't look good (will not return tonight) #NHLBruins pic.twitter.com/H9urtRFWny

— Marina Molnar (@mkmolnar) November 15, 2018
Remember when the Bruins had a good problem with extra defensive depth? That's nothing but a distant memory now.
Conspicuous by his absence to start the second period, Bruins fans were hoping that Zdeno Chara could overcome a tough first-period hit from former teammate Carl Soderberg and return to the ice sheet. He didn't. The B's ruled Chara out for the remainder of the contest with a lower-body injury.
Even with a two-goal lead following Jake DeBrusk's second of the night, the Bruins certainly could've used their 6-foot-9 captain against a high-octane Avalanche squad. The B's went from the being in the driver's seat to holding on for dear life as the Avs occupied the front of the net and found time and space in Chara's absence. Indeed, the task was too tall to overcome as Colorado's top line sparked the team to five unanswered goals.
Chara's exit adds to the ever-growing defensive injury list that includes upper-body ailments to Brandon Carlo and Kevan Miller along with concussions to Charlie McAvoy and Urho Vaakanainen.
Jakub Zboril earned a promotion to the big club for this road trip. His NHL debut could come Friday depending on Chara's status.
The Bruins will dress Zboril, Torey Krug, John Moore, Matt Grzelcyk, Jeremy Lauzon and Steven Kampfer for their back-to-back slate in Dallas (Friday) and Arizona (Saturday) barring any developments.
Avs top line outshines Bruins top trio
"They are an amazing line. They are playing with amazing pace and tempo but also making great plays and obviously, they have a great team over there. It is going to be a tough matchup for sure," Patrice Bergeron said about the Avs top line of captain Gabriel Landeskog, second-year sensation Mikko Rantanen and reigning Hart Trophy finalist Nathan MacKinnon.
"You can tell that they have a lot of talent, skills and chemistry. You know I also think we have that chemistry going on. That being said we are trying to approach it as a long road trip and we need to start off on the right track. That's where we need to put the emphasis on, not on the matchup but more on the overall game."
Bergeron and fellow linemates Brad Marchand and David Pastrnak rarely get outmatched. Even in tough nights, they still find ways to contribute. Pastrnak, the league's leading goal scorer, added his 17th of the season to go along with an assist on DeBrusk's power play tally.
Marchand, Bergeron and Pastrnak each had a minus-1 rating. Their only blemish came when Rantanen, the NHL's leading point producer, quickly started an odd-man rush following a Bruins turnover. MacKinnon, the recipient of Rantanen's assist, then fired his 12th of the season for the go-ahead tally at 9:02 of the third.
MacKinnon, Rantanen and Landeskog each tallied a goal and combined for a six-point night. The rare combination of size, speed and skill make them a threat every time they touch the ice.
Jake DeBrusk is heating up
It took a little while for DeBrusk to build off his impressive postseason debut. With a lack of secondary scoring, the Bruins are glad that he's coming around.
The 2015 first round notched his fourth career two-goal outing and gave the Bruins a shot in the arm. They needed it at the time, too, especially after hitting four posts in the opening 20 minutes.
DeBrusk's net-front presence provides a good fit on the top power play unit. His second goal — a tip-in on Pastrnak's shot — is a prime example. But he can also turn on the jets when needed as seen on his breakaway tally late in the first period to give the Bruins a 2-1 lead.
The Edmonton native was a silver lining in his last two-goal effort against the Canucks last Thursday. The Bruins bounced back after that with two impressive wins against the Maple Leafs and Golden Knights. But they'll need all hands on deck — especially with Chara's status — in their next back-to-back set beginning Friday against the Stars.