Bruins
Bruins trade Ryan Donato, fifth-round pick for Charlie Coyle
Coyle played at Boston University.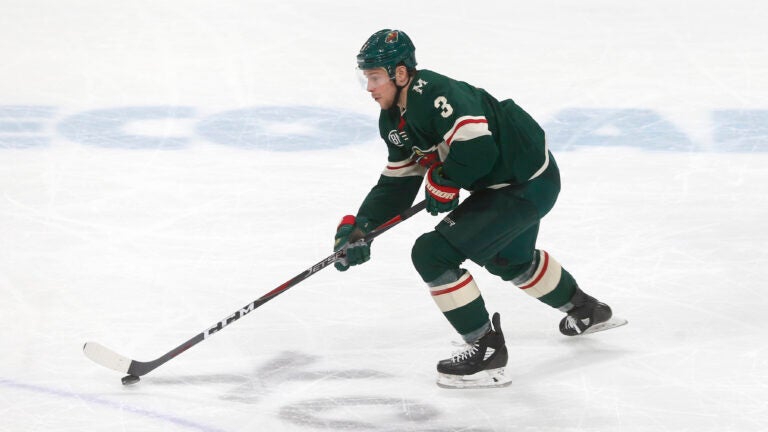 LAS VEGAS — The Bruins made a significant deadline move on Wednesday, acquiring Minnesota forward Charlie Coyle for Ryan Donato and a conditional fifth-round pick.
"The Bruins are excited to add Charlie Coyle to our immediate lineup," general manager Don Sweeney said in a statement. "Charlie brings unique qualities to our team — he is an experienced, productive, two-position player with size, skill and speed."
Coyle, 26, played at Boston University and is from East Weymouth, Mass. He has 10 goals and 18 assists in 60 games with the Wild.
"Charlie will provide the necessary depth in all areas of our game as we continue to battle for a playoff position," Sweeney continued. "Charlie is a player our entire organization believes can help us now and moving forward."
Donato, 22, hasn't suited up for the Bruins since Jan. 17. He had 6 goals and 9 points in 34 games with the Bruins. He has been playing in Providence recently.
"The Bruins also want to thank Ryan Donato for his contributions to our organization, and we wish him much success in his NHL career," Sweeney said. "He is a special young man with a bright future in the league."