Bruins
Bruins' Charlie McAvoy is suspended one game by NHL
The league called the head contact in McAvoy's hit on Columbus' Josh Anderson "direct and forceful."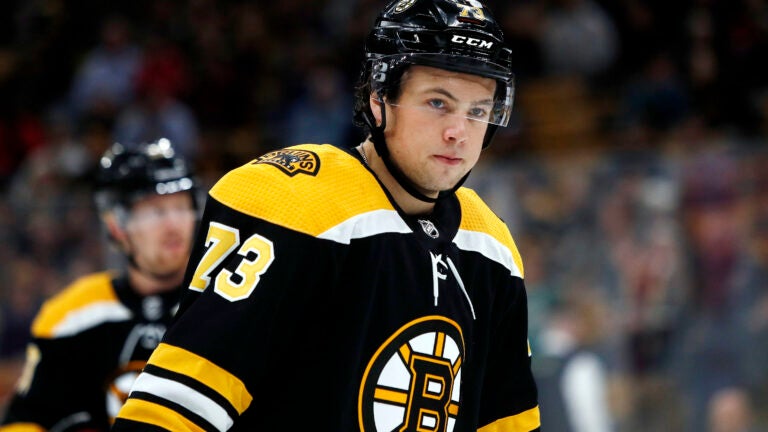 Bruins defenseman Charlie McAvoy was suspended for Game 1 of the Eastern Conference finals for his hit on Columbus's Josh Anderson, the NHL's Department of Player Safety ruled Tuesday.
Bruins' McAvoy lays out Blue Jackets' Anderson with a controversial hit late in the second period of Game 6

Thoughts on the minor penalty call? ? pic.twitter.com/zSMqrhLOKM

— Hockey Night in Canada (@hockeynight) May 7, 2019
McAvoy delivered the hit with 23 seconds left in the second period of Monday's Game 6 as Anderson was skating along the boards with the puck. McAvoy was whistled for an illegal hit to the head and served a two-minute minor penalty, which the Bruins killed.
"It is important to note that while Anderson's body and far shoulder do absorb some contact on this check, the main point of contact on the hit is the head," a league official said in a video explaining the suspension.
The head contact, the video says, is "direct and forceful," and was avoidable.
The league said that while it accepted McAvoy's argument that he was not attempting to hit Anderson in the head, the defenseman's angle of approach was across the front of Anderson's body, not to the near shoulder and core, and he elevated his shoulder rather than staying low. Anderson also did not alter his position significantly before McAvoy tried to hit him.
Anderson was able to return to action to start the third period. The two players had a brief conversation in the postgame handshake line and appeared to be chatting amicably.
Anderson/McAvoy pic.twitter.com/4d5MRBy4mB

— Bucci Mane (@Buccigross) May 7, 2019
McAvoy, 21, had not been suspended before in his 117-game career.
The Bruins won the game, 3-0, to clinch the series, four games to two. They begin the Eastern finals against Carolina Thursday night at TD Garden.