Bruins
Jeremy Jacobs gives control of Bruins to his six children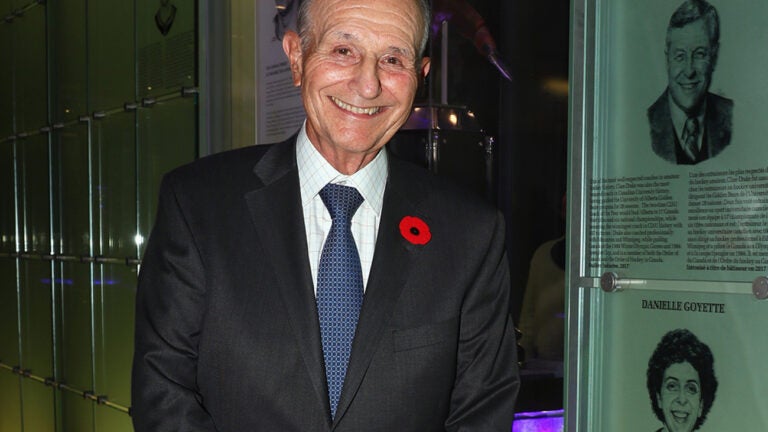 BUFFALO — There was no press release issued here at Bruins headquarters at the edge of Lake Erie.
Back in Boston, where his Bruins stand ready to enter the 2019-20 NHL season (home opener Oct. 12), Jeremy Jacobs is still considered by fans and players to be the guy who owns the entire Black and Gold — kit, caboodle, and cash register. Nope. Not anymore.
The billionaire Delaware North concession czar, who will turn 80 in January, revealed to the Globe that he has signed over his Original Six franchise to his three sons (Jerry Jr., Lou, and Charlie) and three daughters (Lisann, Lynn, and Katie).
The consortium of Jacobs progeny, including Boston-area residents Charlie and Lynn, is expected to maintain ownership and the running of the franchise in perpetuity, all part of a long-planned succession that the senior Jacobs said he finally executed earlier this year.
"I have given it to my kids,'' said Jacobs. "They are paying me some of the proceeds that come out of this. It happened this year. This was done on the basis that the longevity is going to continue in the hands of the Jacobs children, and the next generation will have it.
"Hopefully, it will continue to be a successful franchise.''
Jacobs bought the franchise in 1975, for some $10 million, and held it under his name for the last 44 years.
The transaction, he said, includes the company, now a multinational enterprise that has expanded its footprint far beyond the hot dog-peanuts-and-beer business that his father founded more than 100 years ago.
"I see this and they see this as very much a part of the family persona — and this business's persona,'' said Jacobs, who was inducted into the Hockey Hall of Fame, builders category, in 2017. "We think, as we wander away from sports — something we haven't done totally, but we are doing a number of things that take us away from sports — this will continue the heritage that began there.''