Bruins
'That's just not what I think': How Bruce Cassidy reacted to Don Cherry's controversial comments
Cherry was fired by Sportsnet after a xenophobic comment he made on air.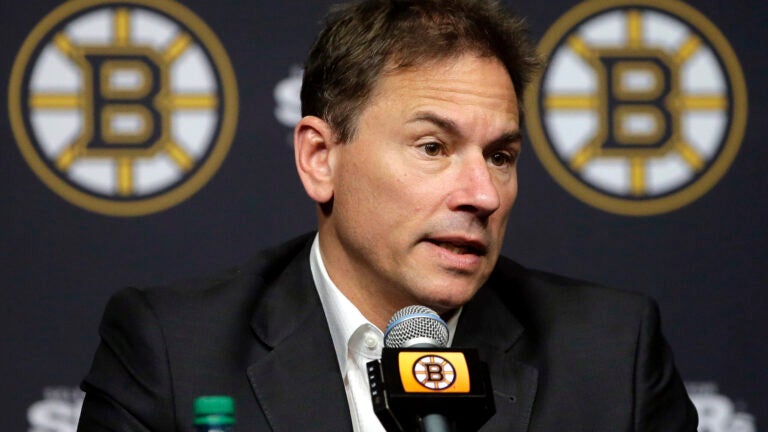 On Monday, longtime sports broadcaster and former Bruins head coach Don Cherry was fired from Sportsnet after xenophobic comments he made on Saturday. Cherry, who coached the Bruins for five seasons  (1974-79) and worked as a broadcaster for over 40 years, vocalized his frustrations on air about the lack of remembrance poppies being worn, specifically by Canadian immigrants. Poppies are traditionally worn in honor of fallen soldiers ahead of Remembrance Day.
"You people that come here love our way of life, you love our milk and honey, at least you can pay a couple bucks for a poppy or something like that," he said. "These guys paid for your way of life that you enjoy in Canada. These guys paid the biggest price."
Sportsnet issued a statement regarding Cherry's comments, thanking him for his contributions but firing him for, "divisive remarks that do not represent our values or what we stand for."
While Cherry told the Toronto Sun that he "meant" what he said, many have denounced his remarks, including the National Hockey League, Members of Parliament and Budweiser, the show's sponsor. Cherry's co-host, Ron MacLean, apologized for not catching his comments in the moment.
Bruins head coach, Bruce Cassidy, also disagreed with Cherry's comments and said, "That's just not what I think."
Bruins HC Bruce Cassidy reacts to Don Cherry's comments during Hockey Night In Canada this past weekend. https://t.co/VwAAJSMM6T pic.twitter.com/yVFhSUVji7

— NESN (@NESN) November 12, 2019
"Hockey versus politics I try to stay away from that," Cassidy admitted. "I don't agree with what he said. I love the fact that he was a great coach for the Bruins for years, love the way the team played but that's just not the way I think."