Bruins
Watch: Brad Marchand scores game-winning goal to beat Islanders in Game 3
Brad Marchand ended Game 3 in overtime.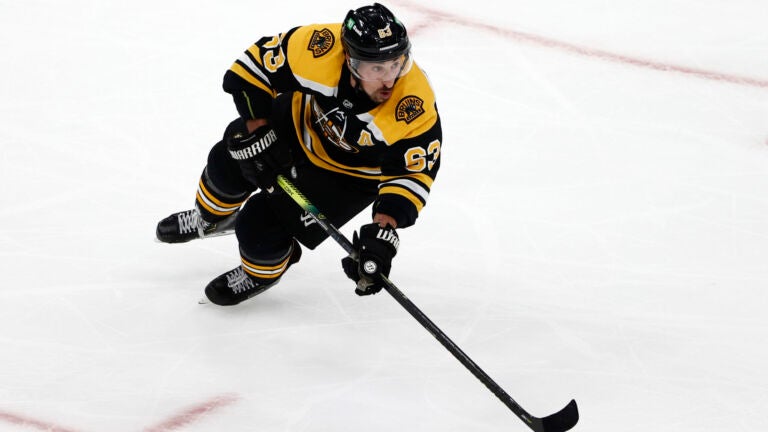 Brad Marchand buried a surprising game-winning goal in overtime as the Bruins claimed a 2-1 win in Game 3 over the Islanders on Thursday.
A first-quarter goal by Craig Smith held up through two periods for the Bruins, who led 1-0 deep into the third. Late in the period, however, Mathew Barzal tied the game. The Islanders kept heavy pressure on the Bruins, but Tuukka Rask made 28 saves in 29 opportunities to hold the Bruins steady.
Early in the overtime period, Marchand took the puck up the left side of the ice and fired a shot at the corner of the net. The puck found a minuscule gap, and the Bruins took a 2-1 series lead.
Here's a look at the goal.
Game 4 starts on Saturday at 7:15 p.m.
Newsletter Signup
Stay up to date on all the latest news from Boston.com