Bruins
Police: Milan Lucic allegedly attacked wife during argument over missing cellphone
Lucic allegedly pulled his wife by the hair during an argument early on Saturday, according to a police report.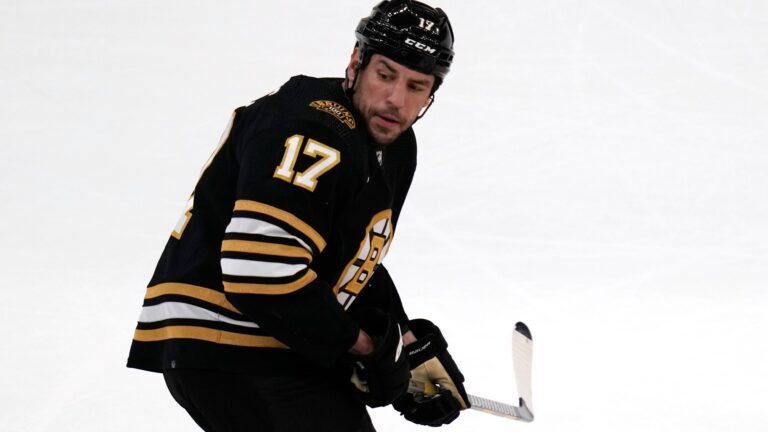 Newly available court documents are shedding light on Bruins forward Milan Lucic's arrest early on Saturday, after he allegedly attacked his wife during an argument over a missing cellphone.
According to a police report filed in Boston Municipal Court, officers responded to Lucic's North End apartment building shortly after 1 a.m. Saturday and spoke with his wife, who said Lucic became violent after returning home from a night out.
Lucic allegedly couldn't find his phone and began yelling at his wife, believing she had hidden it from him, according to the police report.
"The victim stated that she did not have his cell phone and did not know where it was located," police wrote. "She stated that she attempted to walk away from her husband, and stated that the suspect grabbed her by her hair and pulled her backwards. She stated that in doing so, the suspect stated to her that she was not going anywhere."
Lucic's wife said he had been drinking that night, according to the report. She declined medical treatment and told police that her husband hadn't tried to strangle her, though an officer noticed redness on her chest at the scene.
Officers went to the couple's apartment and spoke with Lucic, who allegedly appeared intoxicated when he answered the door.
"He stated to officers that nothing had happened and did not attempt to provide any explanation," police wrote.
According to the report, officers also found a broken lamp and what appeared to be shards of glass on the bedroom floor, though Lucic allegedly told police it was broken plastic. The pro athlete was taken into custody without incident.
He's scheduled for arraignment Tuesday morning on one count of assault and battery on a family member. It was not immediately clear whether Lucic had hired a lawyer.
The Bruins announced Saturday that Lucic is taking an indefinite leave of absence from the team.
"The organization takes these matters very seriously and will work with the Lucic family to provide any support and assistance they may need," the statement read. "We will have no further comment at this time."
Newsletter Signup
Stay up to date on all the latest news from Boston.com