Celtics
Celtics drop home opener to Bucks
Boston gets off to hot start, then stumbles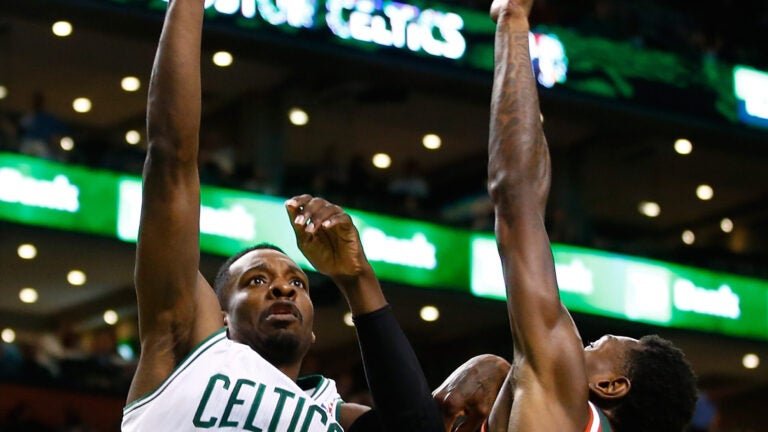 For the Celtics, Friday night was going so well for so long.
And then, in a manner of seconds, it all went wrong
The Celtics had a 22-point lead in their home opener against the Milwaukee Bucks, but Boston managed to choked it away in the final minutes, losing, 105-98, at TD Garden.
After trailing, 72-50, with 6:42 left in third quarter, the Bucks, a fellow young team with a first-year head coach, fought back to take a 1-point lead with 43 seconds left after Bucks center Zaza Pachulia made a pair of free throws.
Gerald Wallace had the ball stolen from him by Caron Bulter on the Celtics' next possession, and Avery Bradley fouled driving Bucks guard Nate Wolters.
Wolters made a pair of free throws. The Celtics missed another 3-pointer. Pachulia made another layup.
And the Celtics lost their first home game of the 2013-14 regular season — and their first game at the Garden under new coach Brad Stevens.
The Celtics were outscored, 55-26, to end the game, spoiling a strong performances by rookie center Vitor Faverani, who had 12 points, 18 rebounds, and 6 blocks in his second start. It is his first double double.
Brandon Bass had 17 points to lead the Celtics, who were hindered by 17 turnovers, compared to just 7 for Milwaukee.
Pachulia scored 20 points off the bench to lead the Bucks.
The Celtics shot 68 percent from the free-throw line (26 for 38) while the Bucks shot 85 percent (29 of 34).
Jared Sullinger, in his first regular-season game since surgery cut last season short, had 4 points and three rebounds off the bench. Sullinger played just 45 games last year.
The Celtics will practice Saturday before hitting the road for a back-to-back set that starts Sunday in Detroit and finishes Monday in Memphis.