Celtics
Duke's Basketball Coach Tries To Solve The ISIS Crisis With Horrible Sports Metaphors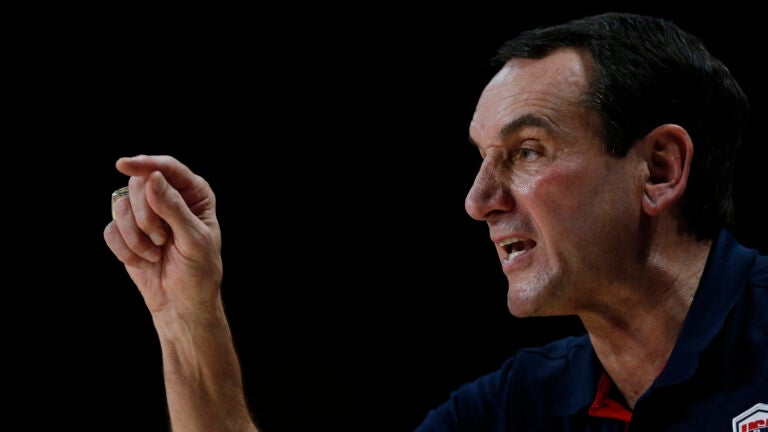 Sports metaphors are the perfect way to critique complicated international conflicts. Mike Krzyzewski knows this. Last month the Duke and Team USA coach compared President Obama's announcement that the United States would not use "boots on the ground'' against ISIS to him telling the Spanish basketball team that he wasn't going to start LeBron James and Kobe Bryant.
Krzyzewski, a graduate of the United States Military Academy, made the remarks at the Association of the U.S. Army conference. Here's the video, via The Daily Beast:
[fragment number=0]
Krzyzewski had more clever metaphors for the President beyond benching LeBron and Kobe:
"It's about letting your opponent know that we are going to use our best players. Now whether you use them or not, that's up to the coach. You never tell an opponent you are not going to use—like I'm not going to play [Duke stars] Grant Hill, J.J. Redick, [Christian] Laettner.''
After relating his college basketball game planning to America's handling of terrorist organizations, Krzyzewski humbly thanked the crowd of military personnel "on behalf of the ordinary guys.''
Krzyzewski is just an ordinary guy who sometimes gets knocked out of the first round of the NCAA Tournament by teams like 14-seeded Mercer—even when he doesn't bench his starters.
[fragment number=1][fragment number=2]
You don't need a metaphor to see that.