Celtics
NBA Unveils 2014 Christmas Day Jerseys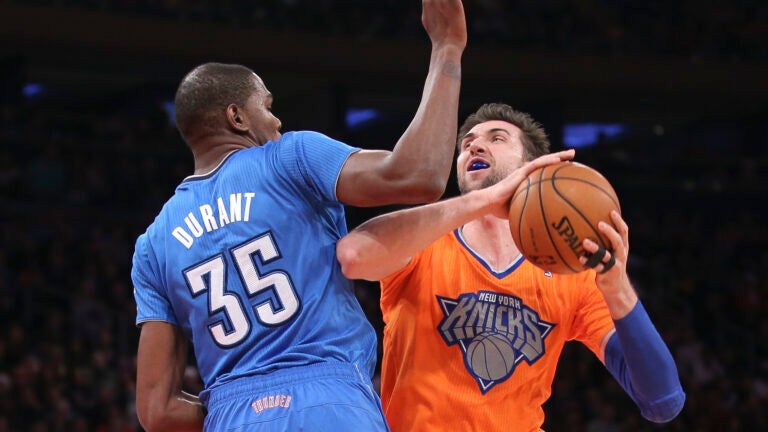 Adidas, the official jersey providers of the NBA, released an advanced preview of the NBA's 2014 Christmas Day jerseys. The jerseys will feature centered logos above player numbers on the front, and on the back, first-name nameplates will be placed under player numbers.
[fragment number=0]
[fragment number=1]
Reactions from NBA fans have been highly negative, criticizing the choice to use first-name nameplates on the jerseys.
[fragment number=2]
[fragment number=3]
Some of the big games on Christmas day this season includes the Paul Pierce-led Washington Wizards taking on the New York Knicks, the LA Lakers traveling to Chicago to play the Bulls, and Lebron James returns to Miami with the Cleveland Cavaliers to play the Heat.