Celtics
Rajon Rondo on relationship with new coach: 'It's not been going too well'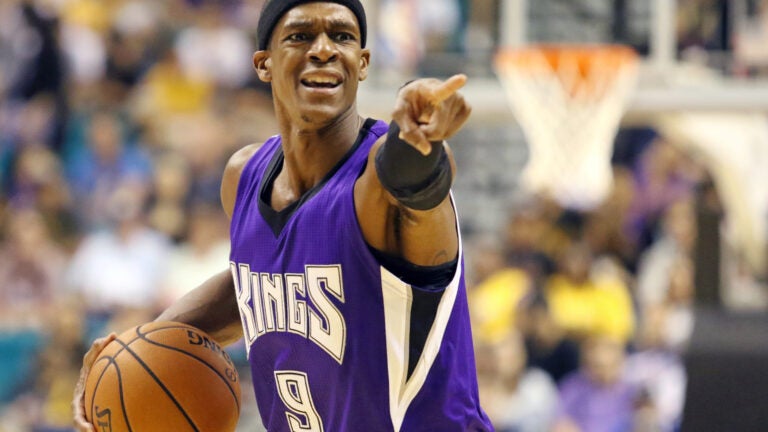 Rajon Rondo has a big personality. Sometimes, that personality plays out in the form of a joke. Other times, the personality causes problems for the former Celtics point guard.
So what do we make of Rondo's recent comments, via NBC Sports, about his new coach, Sacramento Kings coach George Karl?
Roll the clip.
[fragment number=0]
The first words out of Rondo's mouth when asked about Karl are, "It's not been going too well. We got into a couple arguments the last couple of days. Hopefully, we continue to talk, and it will get better.''
Is Rondo deadpanning, playing the reporter like he often plays the media, riffing off of his highly-publicized problems with former coaches Rick Carlisle and Doc Rivers? Or is there already trouble in Sacramento?
Photos: Meet the 2015 Boston Celtics
[bdc-gallery id="147137″]