Celtics
Could the Celtics play a game at Fenway Park?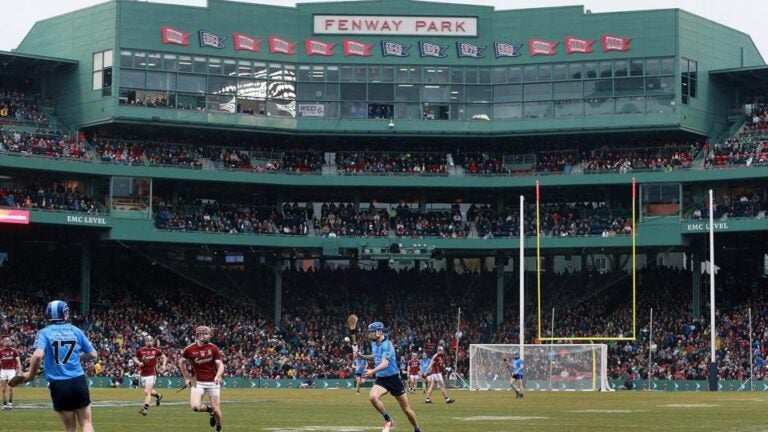 The Bruins didn't have much fun at the NHL Winter Classic at Gillette Stadium on Friday, losing to the Montreal Canadiens 5-1. But that hasn't stopped TD Garden's other professional sports tenant from looking into staging an outdoor contest of their own.
According to a story in The Boston Globe, Boston Celtics president Rich Gotham has talked with Red Sox president Sam Kennedy in the past about the C's playing a game at Fenway Park, where the Bruins hosted the Winter Classic in 2010.
"I've gotten into it. I really do like the idea,'' Gotham said. "I think if you can find a way to sort of differentiate the game and make it fun for fans, that's a great thing. And the Winter Classic certainly does that. Even when Fenway stages certain events, like football games, it just makes it more special for people involved and the fans. I think if you can do it, great. At the same time, my job requires me to be pragmatic, so you'd need to look at the hurdles.''
The main obstacles for an outdoor Celtics game are weather and scheduling, Gotham said. In terms of temperature, the ideal time for a Celtics game at Fenway would be October or April, but the Red Sox could be in the midst of a playoff run or kicking off the next season. Any precipitation could also be an issue.
Meteorological obstacles aside, at least one Celtics player was intrigued by the idea. Tyler Zeller, who played a college basketball game on an aircraft carrier in 2011 as a member of the North Carolina Tar Heels, said a game at Fenway sounded fun.
"It'd be cool,'' Zeller told the Globe. "Any time you can do a different venue is fun, and a really cool venue like Fenway would be awesome.''
"Logistically, I don't know how they'd do it. But if they could figure it out, it'd be a fun idea.''
Click here to read the full Globe report.
The 2016 Bruins vs. Canadiens Winter Classic in photos:
[bdc-gallery id="595092″]