Celtics
This former UMass basketball player is tearing it up in the NBA D-League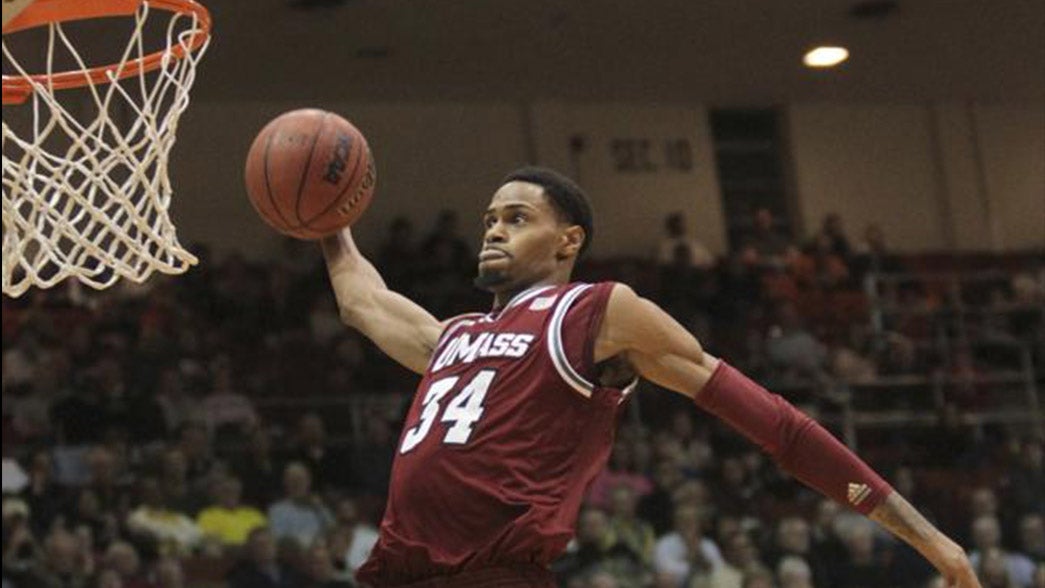 Raphiael Putney averaged less than 9 points a game during his senior year at the University of Massachusetts.
He had 9 points within seven minutes Thursday for the NBA Developmental League's Rio Grande Valley Vipers. The former Minuteman had scored 25 points by halftime. And by the end of the game, Putney had 38 points, on 14-of-22 shooting, and 18 rebounds.
[fragment number=0]
The performance in the Vipers' 111-99 win over the Fort Wayne Mad Ants was nothing new for the UMass alum.
A lanky 6-foot-10 wingman with a 7-foot-3 wingspan and a high-arching jump shot, Putney has averaged 20 points, 10 rebounds, and 40 percent three-point shooting this season.
From Thursday's game:
[fragment number=1]
Vipers coach Matt Prase told the D-League Digest that Putney is ready for a NBA call-up — fortuitous timing given that teams can begin signing 10-day contracts Tuesday.
"I think he can definitely help a team win,'' Brase said. "You've got a guy with that size that can shoot the ball like that. He was hitting step backs, it might surprise some people we've seen it all year.''
In Day 1 of the D-League Showcase on Monday, Putney recorded 33 points, 21 rebounds, and six three-pointers.
[fragment number=2]
Putney's three-point shooting in the D-League has noticeably improved since his college days. And while he put up good percentages for the Vipers last year, it was in limited minutes. Playing 35 minutes a game this year, Putney is leading regular Vipers players in points and rebounds.
"I just hope to show poise, solid defense, I kind of lack towards the end of game, I got tired,'' Putney said Thursday. "Just trying to be poised on defense and showing I can score the ball at will. I know if I get to the NBA I'll be a role player and that'd be fine with me. I'm just trying to show that I play defense and lead my team to victory.''