Celtics
Marcus Smart posts first career triple-double in Celtics' win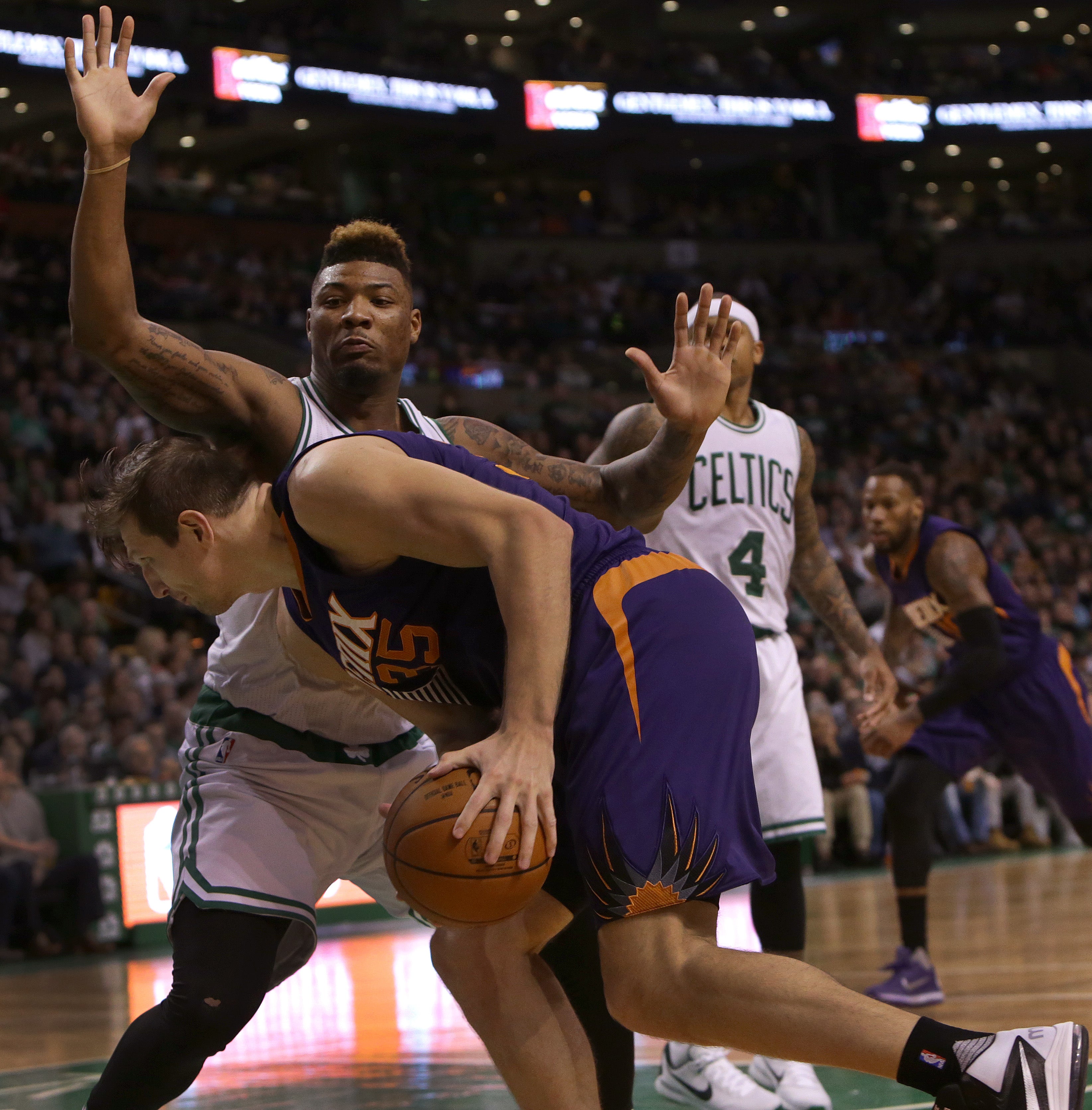 Marcus Smart posted the first triple-double of his career Friday night, setting the tone for the Celtics in a 117-104 win over the Phienix Suns.
The second-year guard finished with 10 points, 11 rebounds and 11 assists off the bench for Boston in 32 minutes of action. The TD Garden crowd gave Smart a nice ovation when he achieved the milestone by grabbing a rebound with 2:08 remaining in the fourth quarter. However, it was the 21-year-old's teammates that gave Smart an assist of their own to help him seal the deal.
"In the huddle, the team was just telling me, 'One more [rebound],''' Smart said after the game. "They was telling everybody just box out and they'll allow me to get the rebound. That's when I knew I needed one more to get that.''
Smart's fellow guards couldn't help but rave about their teammate for his performance in the locker room.
"He plays so hard,'' Avery Bradley said. "I tell him after every game that I appreciate him and I'm happy he got his first career triple double.'' 
"He's a hell of a player, man,'' Isaiah Thomas added. "A player that doesn't come around all the time. Just the energy he brings and the effort he brings each and every night.''
Smart also made a bit of history on the night by becoming the first Celtic reserve since 1971 to post a triple-double. Art "Hambone'' Williams was the last Boston player to achieve that feat, according to Elias Sports.
While the 6-foot-4 guard was pleased to work his way into the Celtics' record book, he was more excited about helping get the hosts their second straight win.
"It feels good,'' Smart said of the victory. "It was much needed. We were in a slump and we came out with two victories at home, much-needed, and now we start this road trip and hopefully we can ride this wave.''
Smart and the Celtics will get a chance to extend the streak on Saturday night against the Washington Wizards.