Celtics
Isaiah Thomas was great in final audition before All-Star selections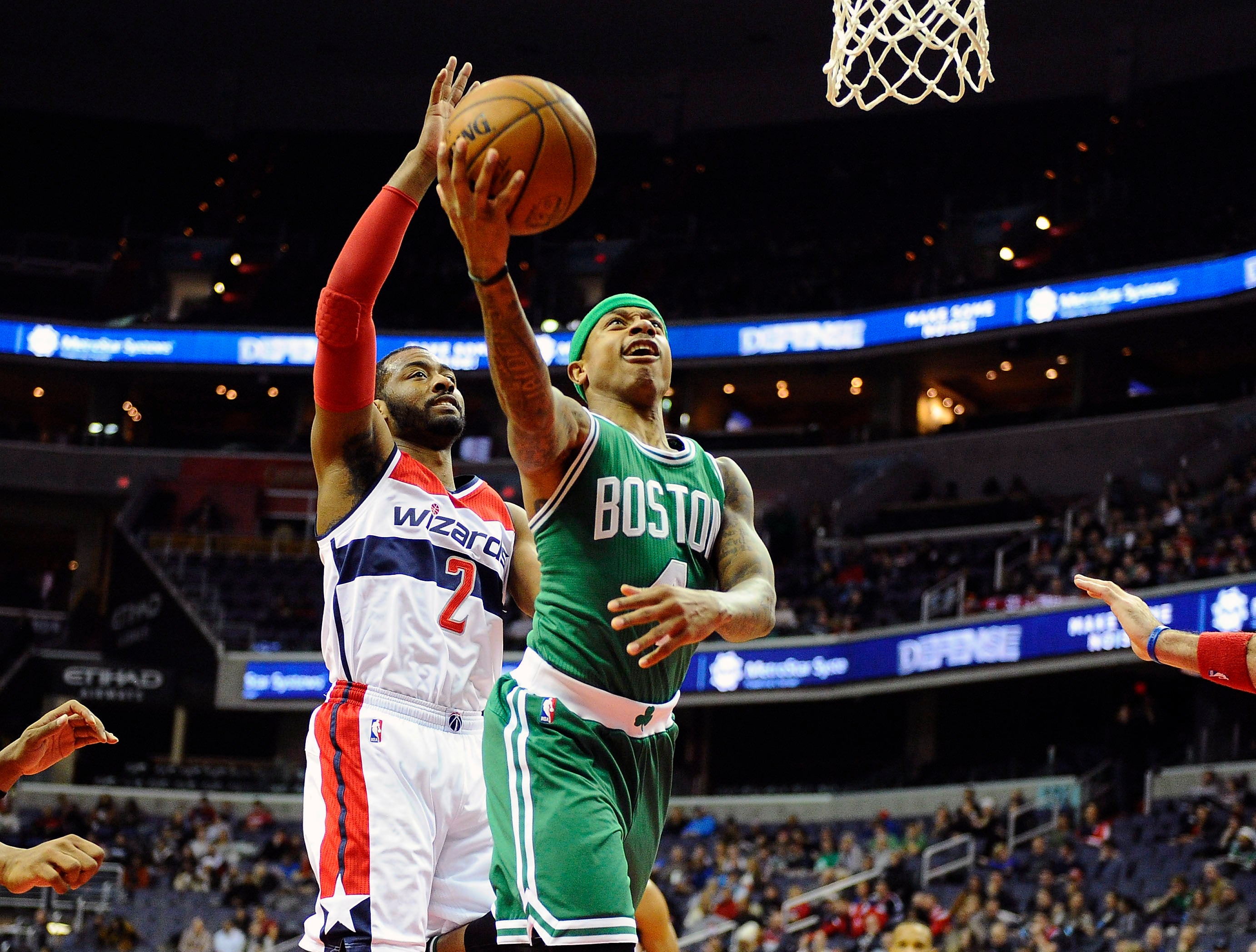 With All-Star ballots for Eastern Conference reserves due from coaches on Tuesday, Isaiah Thomas made one strong closing case for the committee Monday night.
The 5-foot-9-inch point guard scored 23 points on 8-of-14 shooting, and dished out nine assists, as the Celtics cruised to a 116-91 win over the Washington Wizards at the Verizon Center.
Thomas also outdueled fellow All-Star candidate John Wall (eight points, 10 assists) in the victory, perhaps with a little added motivation as some continue to question whether he should be considered among the league's top guards.
"You always are excited when you're a guy like Isaiah who's got a chip on his shoulder to challenge himself against the best,'' Celtics coach Brad Stevens told reporters after the game. "But I think Isaiah's pretty consistent regardless of who we're playing in how he approaches every night.
"He's got a nice swagger about him, but he also respects the game and respects everybody. But certainly you get excited to play against guys like John Wall.''
The chip on Thomas' shoulder has paid major dividends in the month of January, as he has posted some of the most efficient numbers of his career over that span, averaging 23.8 points and 6.3 assists per game. With the deep collection of talent at point guard position in the East, Thomas understands that kind of production is needed to stand out from the pack.
"Anybody in this league is good,'' Thomas told reporters in Washington, "Especially at the point guard position. Every night you're facing one of the top guys in the NBA. So you gotta be up for that, gotta be motivated. And I'm a competitor. So whether you put John Wall or anybody out there, I want to outplay them and get the win. And that's just been my mindset since I was a young boy.''
After acing his final All-Star audition on Monday night, Thomas has to feel good about his chances when the remainder of the East All-Stars are named on Thursday.
The greatest Boston Celtics of all time
[bdc-gallery id="118766″]