Celtics
Danny Ainge says the Celtics 'can't force anything' before the trade deadline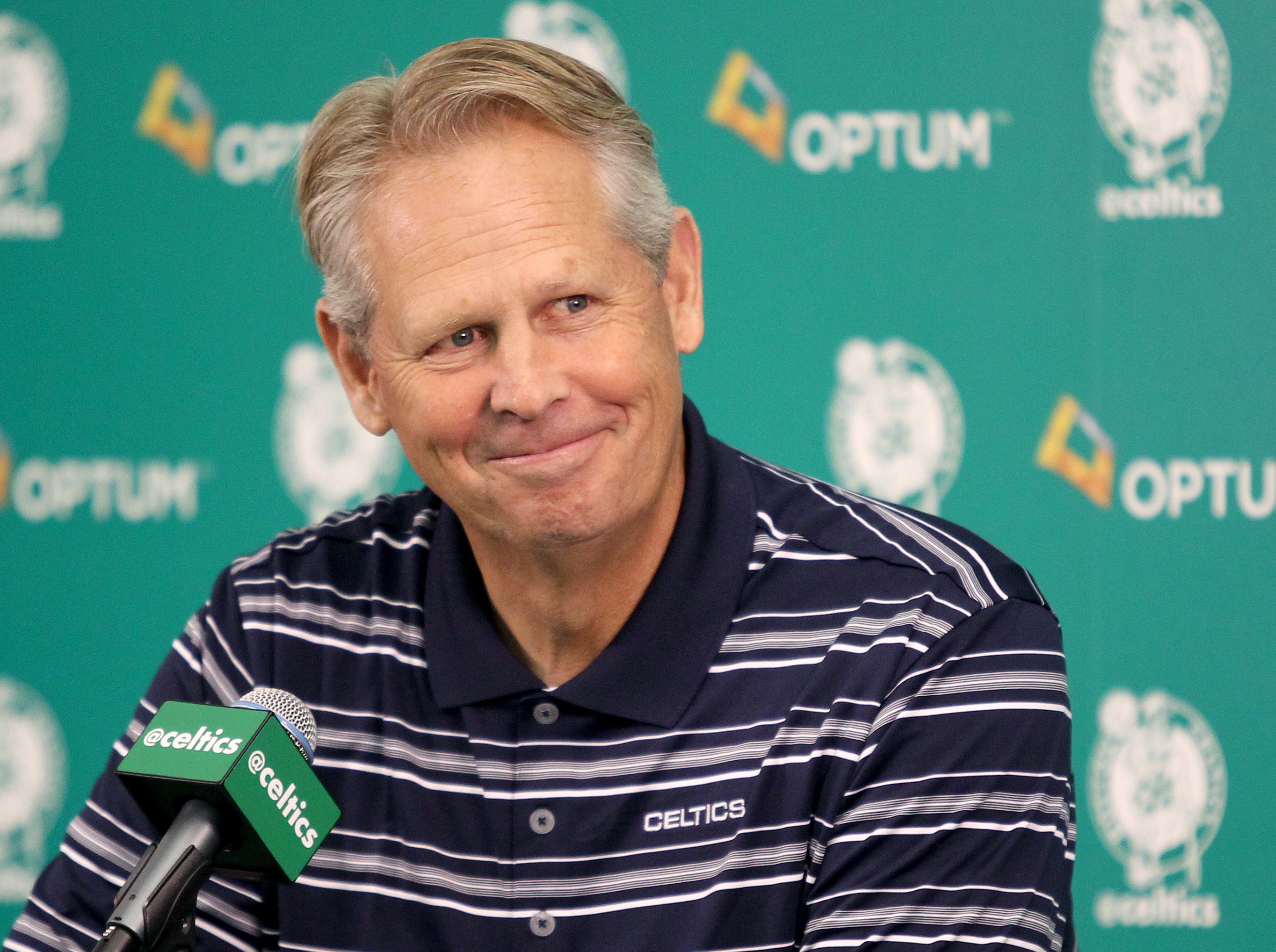 Nothing is brewing quite yet on the Celtics' trade front, according to Danny Ainge.
The Celtics president of basketball operations joined 98.5 The Sports Hub's Toucher & Rich Thursday morning for his weekly interview, and with rumors flying everywhere in the NBA two weeks before the trade deadline, Ainge claimed that, for now, no trade is close to happening.
"We just can't force anything,'' Ainge said. "Right now there's nothing on the table and nothing is imminent. We're just having a lot of discussions in hopes that, come the deadline, we're prepared to make the right decisons.''
David Lee has seen his playing time diminish over the past few weeks with the logjam of forwards that the Celtics have on the active roster. His $15.5 million expiring contract has been at the center of many trade rumors swirling about the league.
When asked about the 32-year-old veteran forward, Ainge praised his work ethic and positive attitude, despite the situation.
"David [Lee] has been a pro,'' Ainge said. "We just had too many bigs. David has sacrificed a lot and handled it the right way, but he's been the odd man out."
Ainge was also asked if he's be willing to give up valuable assets in exchange for a player that could become a free agent in the summer. He responded by saying that it all comes down to circumstance.
"It depends on the player, depends on his age and the probability of us re-signing him,'' Ainge said. "If you're risking very little it might be worth it, but I would never risk a lot if there wasn't a chance [to re-sign the player], unless they were one of the top four or five players in the league.''
"I do feel like we need to make improvements to our team, but not necessarily at the trade deadline,'' he added.
Potential Celtics trade targets
[bdc-gallery id="464513″]