Celtics
Rajon Rondo says Brad Stevens has the Celtics 'playing very unselfish'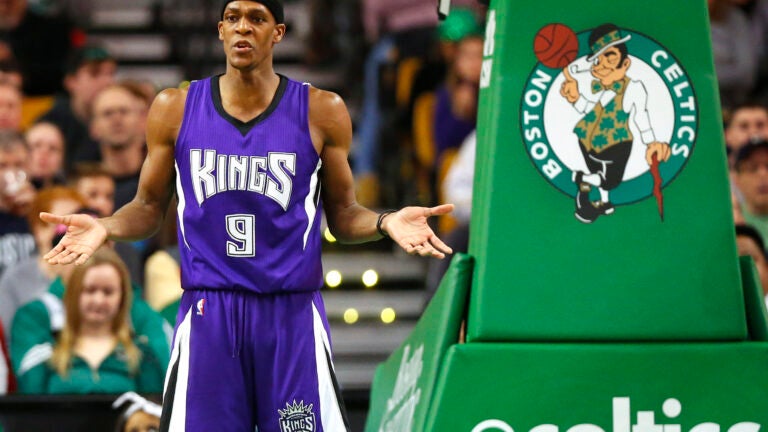 A little over a year after a trade sent him from the Boston Celtics to the Dallas Mavericks, Rajon Rondo only has good words for his former team.
"They may be 13, 14 guys deep,'' Rondo told reporters, via WEEI."You never know who's going to get it going for them each night. You look at the box score and someone is leading them in scoring different every night. So they've been playing well as a team. "
Since the Rondo trade in December of 2014, the Celtics have put up a 62-50 record, and currently hold the 3rd spot in the Eastern Conference.
The Celtics are looking especially strong in recent weeks, winning 9 of their past 10. Rondo credits Celtics coach Brad Stevens for the team's great play over the past few weeks.
" Brad has these guys rolling, believing in the system and they're playing very unselfish,'' says Rondo.
Rondo only had kind words for his former teammates, wishing them the best for the rest of the season
"My young guys, Kelly [Olynyk], Jared [Sullinger]. A lot of these guys are my rookies. So it's good to see these guys playing well. I wish them health and happiness and to continue to play and try to take the East,'' he said.
Rondo had a solid game in his second appearance at TD Garden since the trade, putting up 14 points alongside 15 assists and six steals on Sunday.
Rondo has averaged 35 minutes per game with 11.9 assists (league-leading) and 11.9 points on the season with the Kings. Jae Crowder, the only remaining player from the Rondo trade, has posted career highs in minutes (32), points (13.9), and rebounds (5.1) in his first full season with the Celtics.
Meet the 2015 Boston Celtics
[bdc-gallery id="147137″]