Celtics
Celtics fans were shaken up at the sight of a headband-less Isaiah Thomas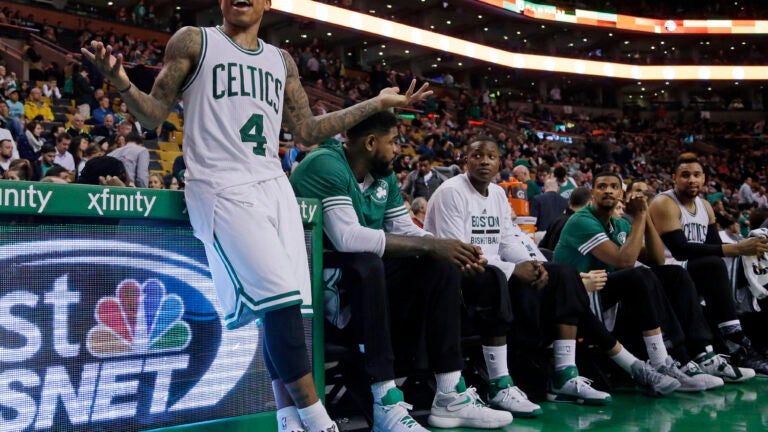 In the midst of Thursday night's 112-107 victory over the Milwaukee Bucks, Celtics point guard Isaiah Thomas went a few possessions playing without a headband on.
Many people watching happened to notice the rare sight:
[fragment number=0]
[fragment number=1]
[fragment number=2]
[fragment number=3]
Thankfully, Celtics assistant coach Walter McCarty ended all the commotion and tossed him a new one.
Well, we learned one thing: If Isaiah Thomas wants to start playing games without a headband, it's going to take Celtics fans a little while to get used to it.
Unbelievable images from the old Boston Garden
[bdc-gallery id="108044″]