Celtics
How the Celtics win
The Celtics spread the ball around by design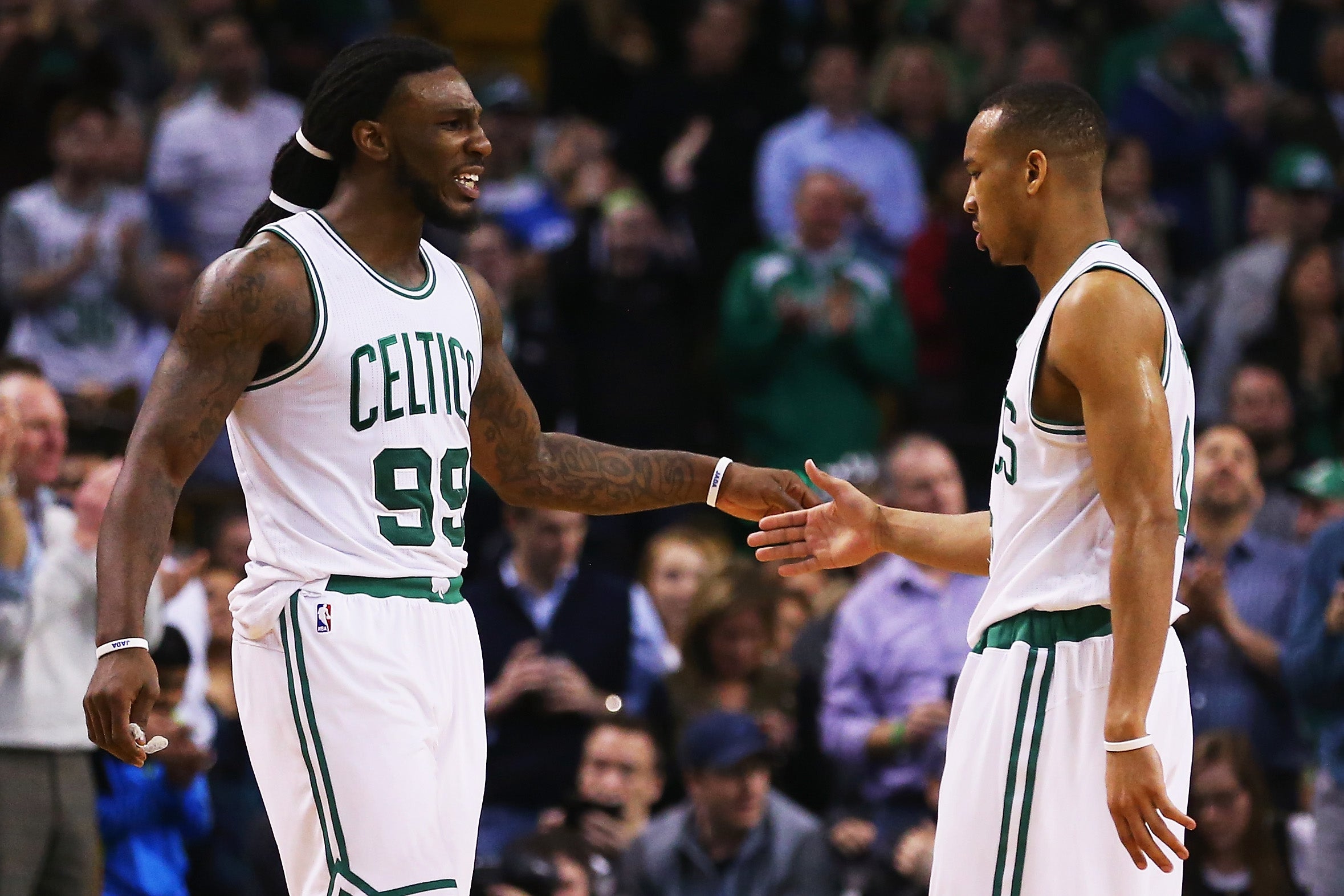 The Celtics have been an incredibly fun team to watch all season. They compete until the final whistle, and coach Brad Stevens has cultivated a true team atmosphere. So much so in fact, that the team is at its best when the most possible people are putting the ball in the bucket. While Isaiah Thomas remains the team's leading scorer, the Celtics don't have an offense that functions at its best when he alone is pouring in shot after shot. Instead, it works best when five or more players post double figures. To wit:
This might seem intuitive. After all, the more players in double figures, the more points the team scored, right? Not necessarily. The Celtics score plenty of points this season – they're fourth in the NBA in points per game. But how do the C's compare to the three teams who are averaging more – the Sacramento Kings, Oklahoma City Thunder, and of course, the Golden State Warriors:
As you can see, the three other teams have played more games with zero-to-four players in double figures, and won at a better clip in those games. In fact, the Warriors and Kings don't have much difference in their performance no matter how many players put up double figures. Having players like Stephen Curry and DeMarcus Cousins – who are capable of dropping 40 or more every night — affords them that luxury.
The Celtics, to their credit, seem to have this issue figured out:
Since the start of the new year, the team has spread the ball around much better. With the team's player rotations tightening, everything has fallen into place. Boston was 9-3 in February, with the lone loss when five or more scored in double figures coming in the still heartening comeback in Milwaukee on Feb. 9, and they started March off on the right foot last night, when they had three players in double figures by halftime.
The Celtics have been a fun team to watch all season, and one of the main reasons is because everyone gets involved – for the season, six players are averaging double figures. That's by design, and by necessity. Other teams are able to win with just a couple of players carrying the scoring load, but for the Celtics to win, they need contributions from as many players as possible.
The greatest Boston Celtics of all time
[bdc-gallery id="118766″]